Aaron Siskind: Transforming Substance | BOOK DESIGN
Aaron Siskind's work has two kinds of depth: the intellectual sort as well as the literal. In his series "Pleasures and Terrors of Levitation," he examines the psychological state of freefall through the physical act of being caught in the great between—between inertia and gravity, do or die (or don't).
The typography highlights this "between-ness" by using chasms forged inside key images to force another directional element. By scaling the images differently the reader experiences a reinforced sense of depth, like looking at a blade of grass growing out of a pool.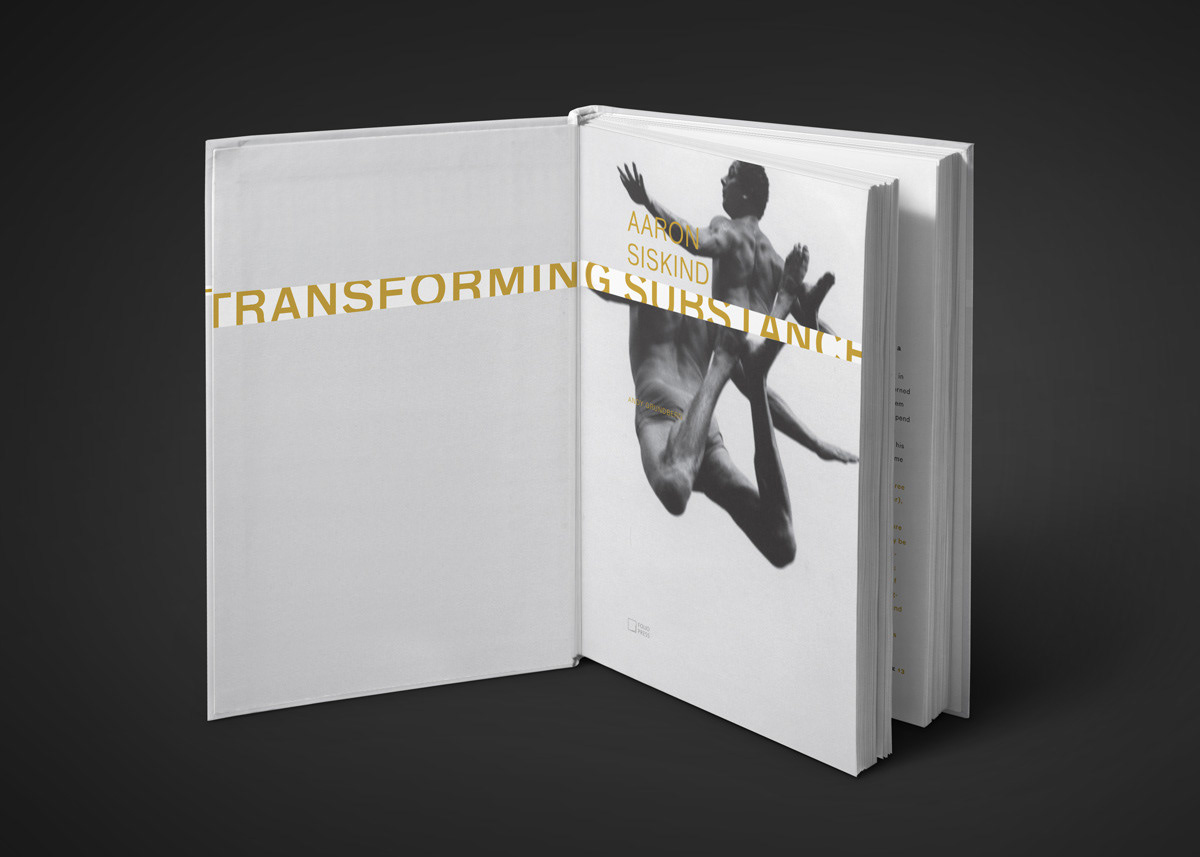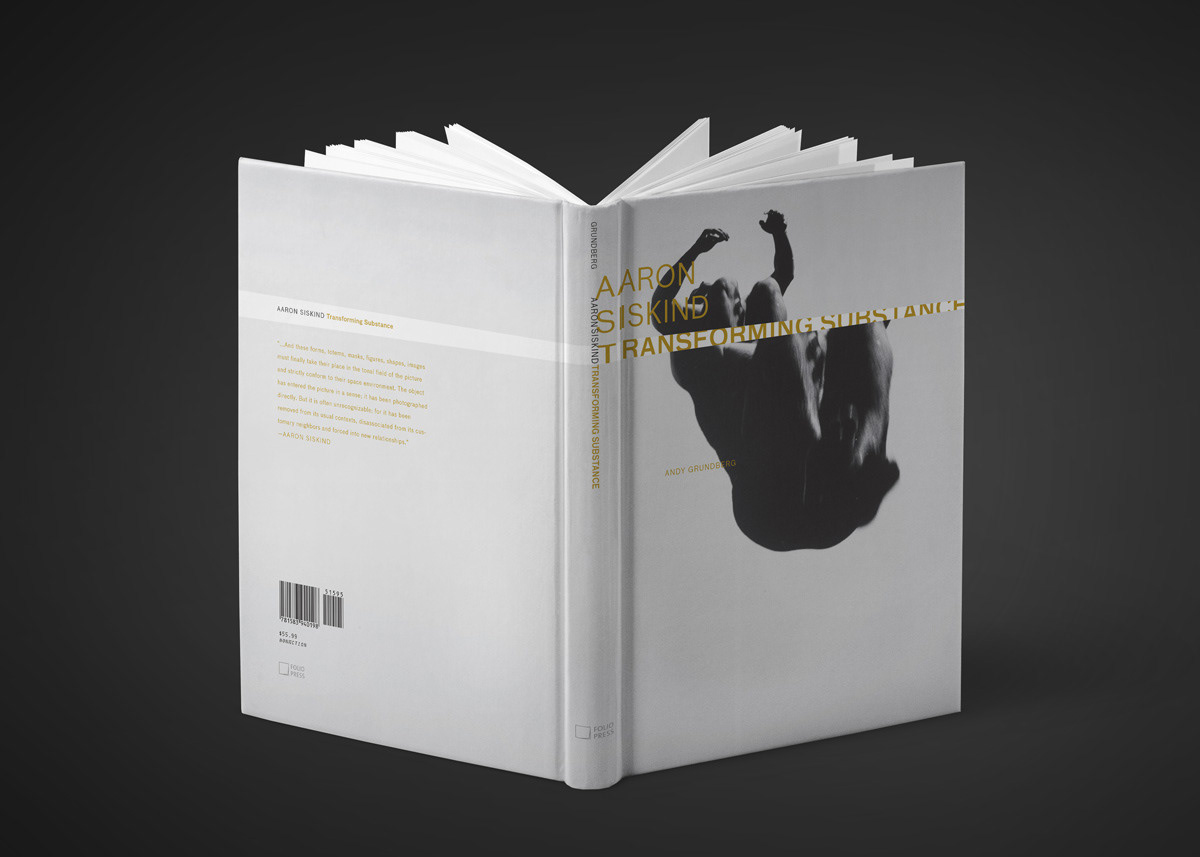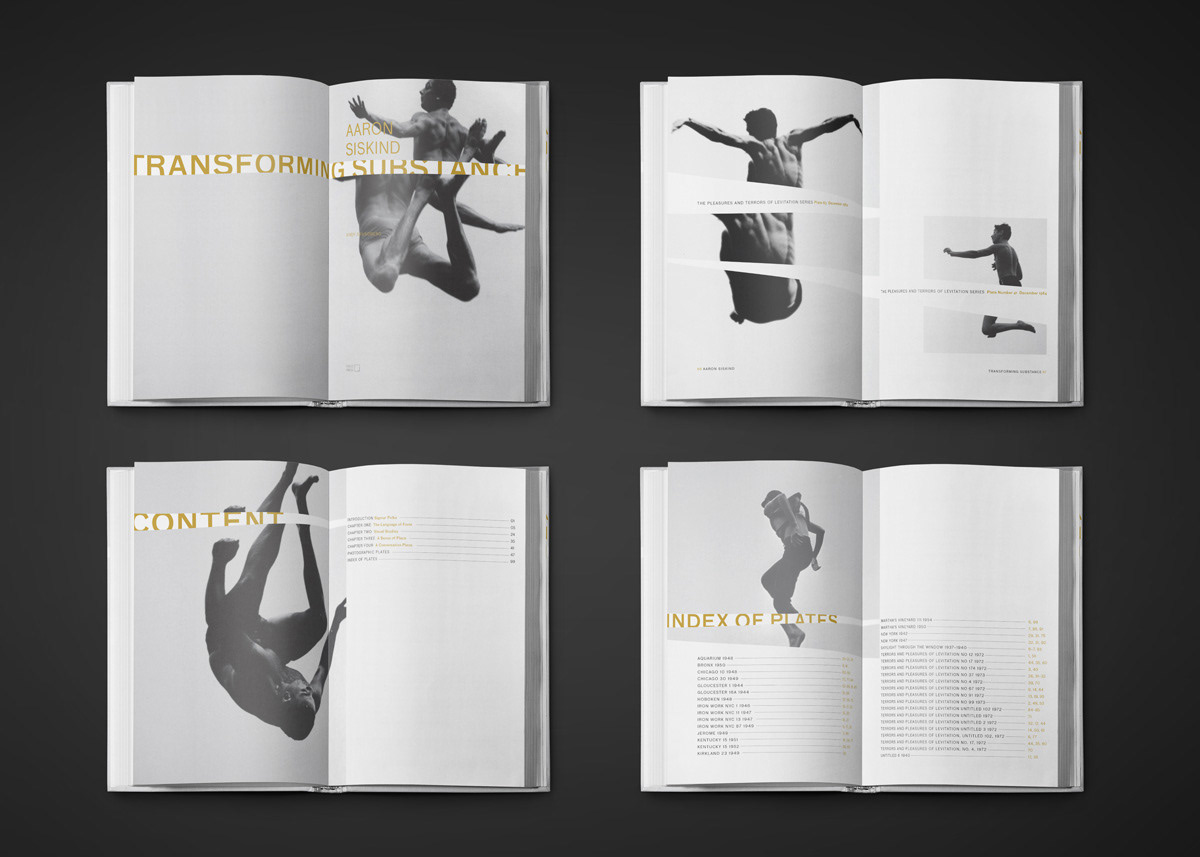 DESIGNER + ART DIRECTOR + PHOTOGRAPHER
AGENCY: NONE / INDEPENDENT PRACTICE