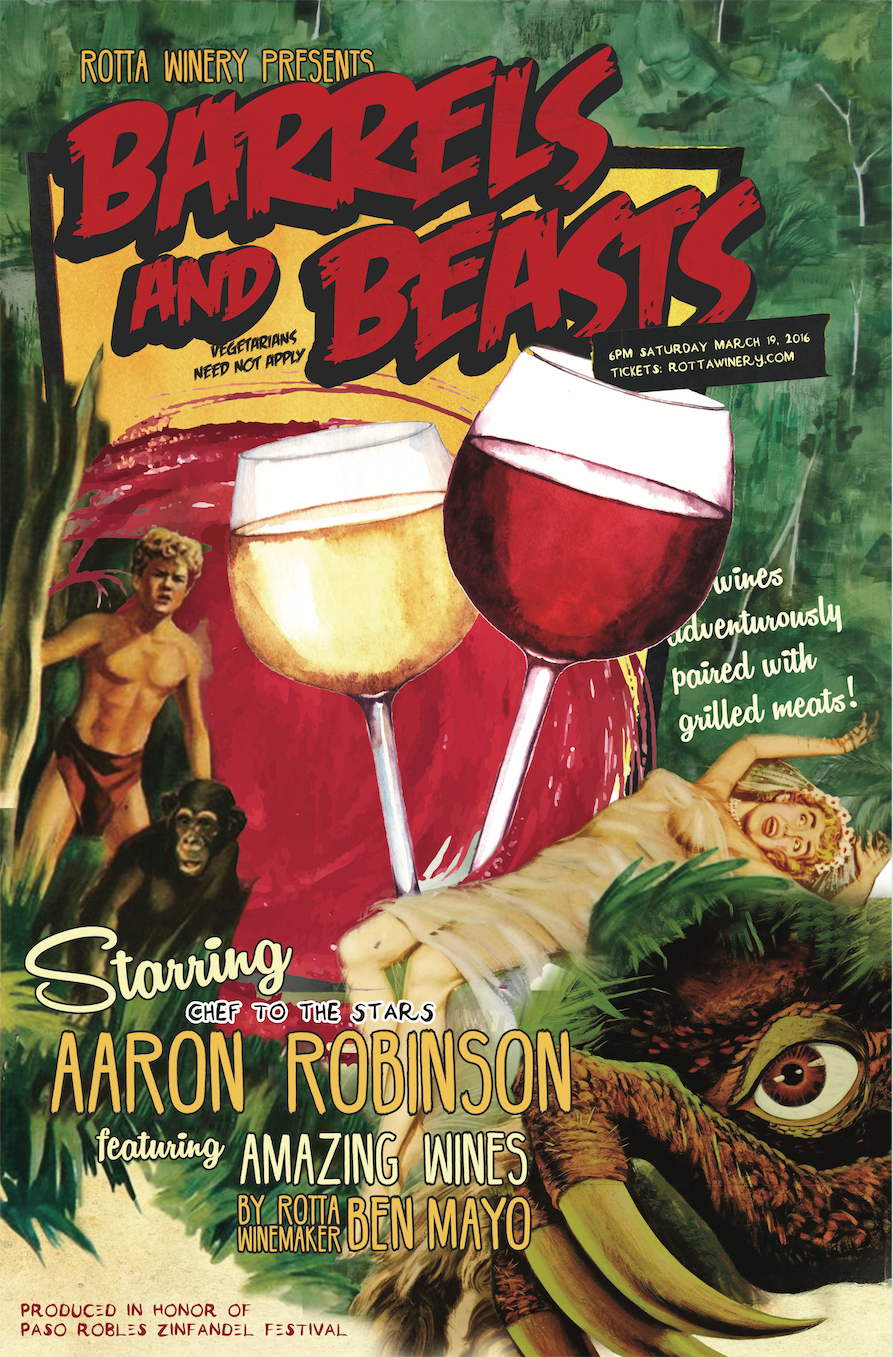 Barrels & Beasts Event | Poster + Marketing Materials
What can I say about this wonderful mess? I loved making this. I loved eating alligator and emu at the dinner. 10/10, would do again.
This is a collage inspired by—and in a few parts, created with the help of—vintage monster movie posters. It's an homage. Somewhere, there's a (rejected, sadly) second version where our screaming blonde is being attacked by a giant steak... 
FOUND IT