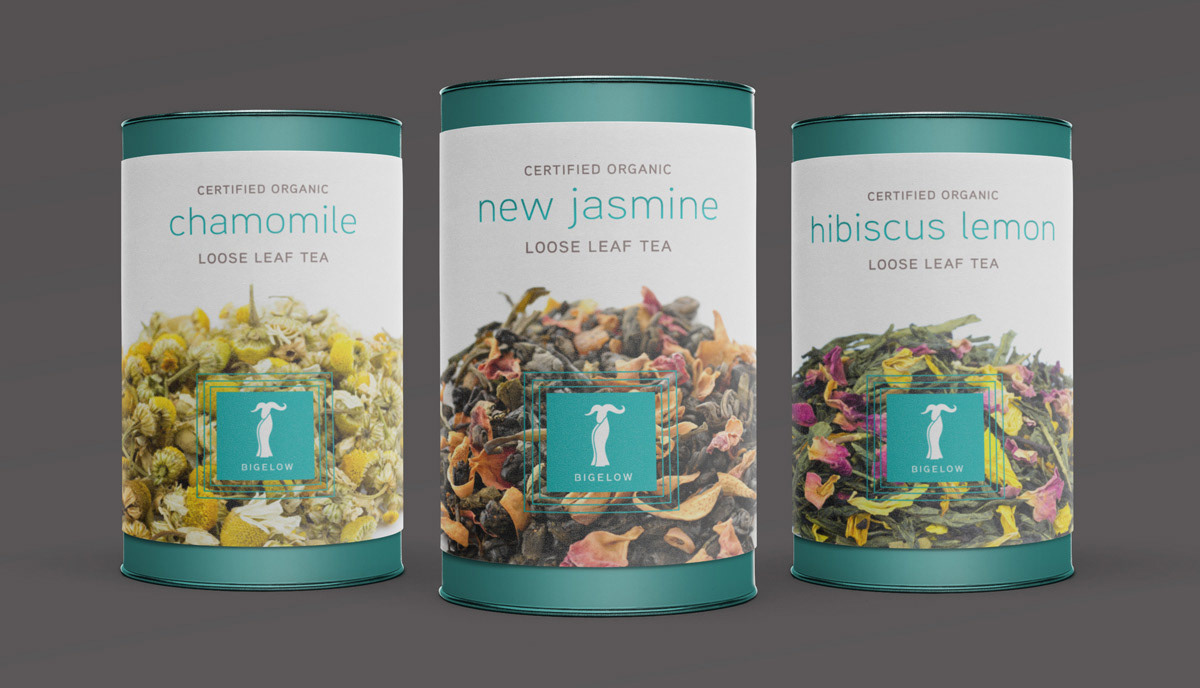 Bigelow Tea | Branding + Packaging
Ruth Bigelow began experimenting with creating a more "zestfully prepared" tea recipe in the early 1940's. She perfected and began marketing her spicy, citrus-infused black tea in 1945. Initially the blend was nameless, but was finally dubbed "Constant Comment" by Ruth's family and friends who described the tea as receiving "constant commentary" by the guests.
Constant Comment went on to become a best-selling tea, and the Bigelow tea company went on to become a product innovator: The company was the first tea company to package its product in individually foiled bags in order to protect each tea serving's aromatic qualities.
Bigelow has great potential as a lifestyle brand powerhouse with its history of high society and foothold in a historic luxury market. Rebranding is focused on revitalizing the tea company, making it more competitive in an increasingly saturated market while also introducing new opportunities for lifestyle products.
For years the Bigelow logo was a teapot. However, in a saturated market filled with teapots, tea leaves, and swirls of steam, the Bigelow teapot no longer set the brand apart. The new logo ties into Bigelow family history—because Bigelow has always been about family—by using the historical Bigelow family ram as a mark. The ram lends itself to brand expansion; it is representative of the Bigelow name instead of one definitive product.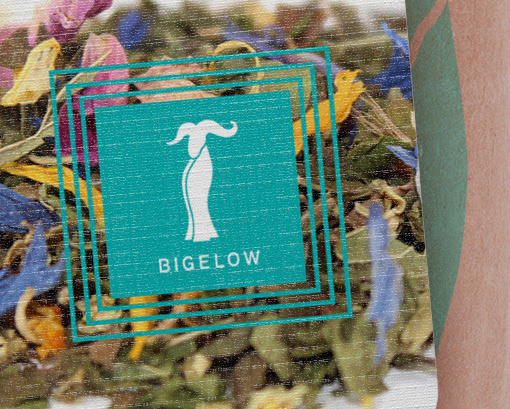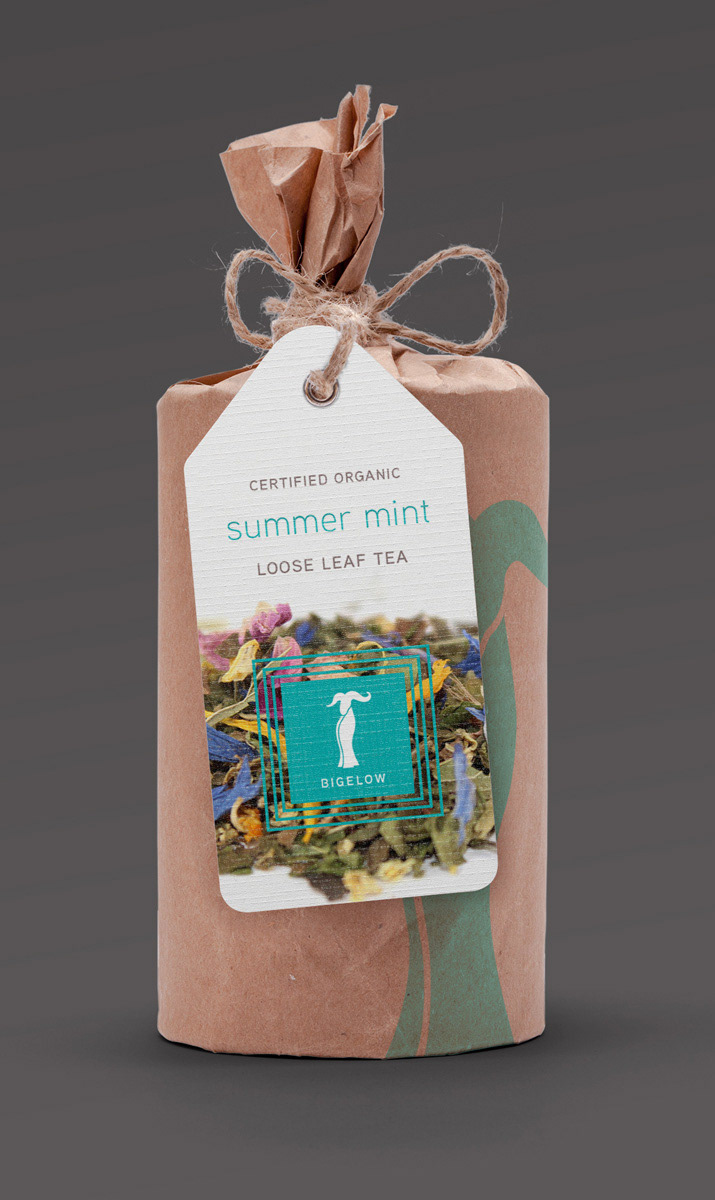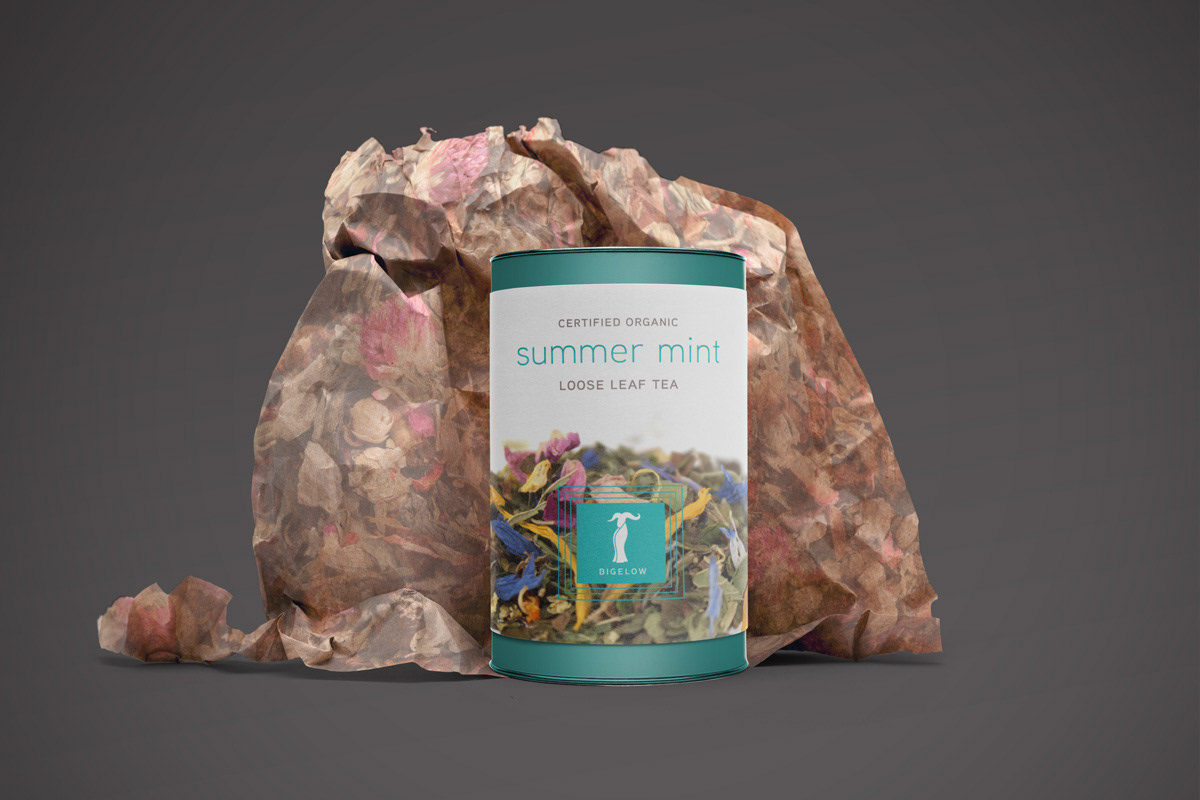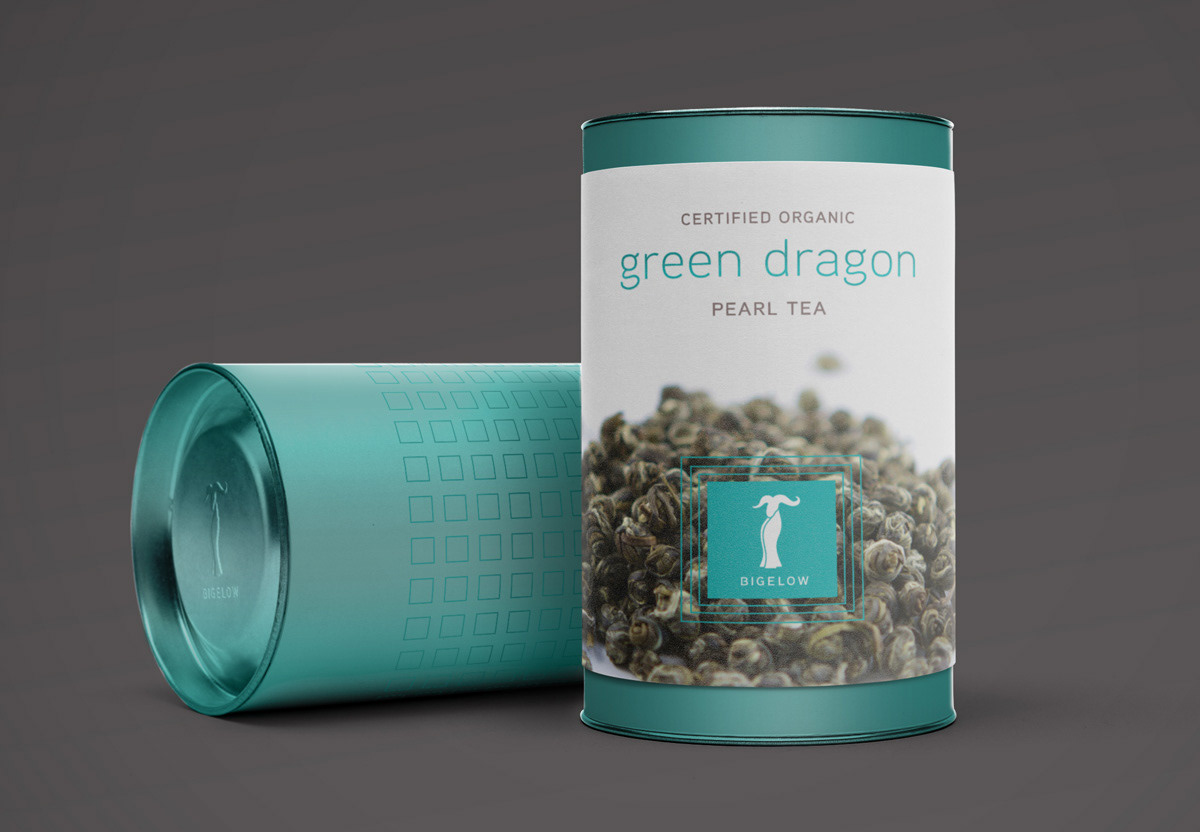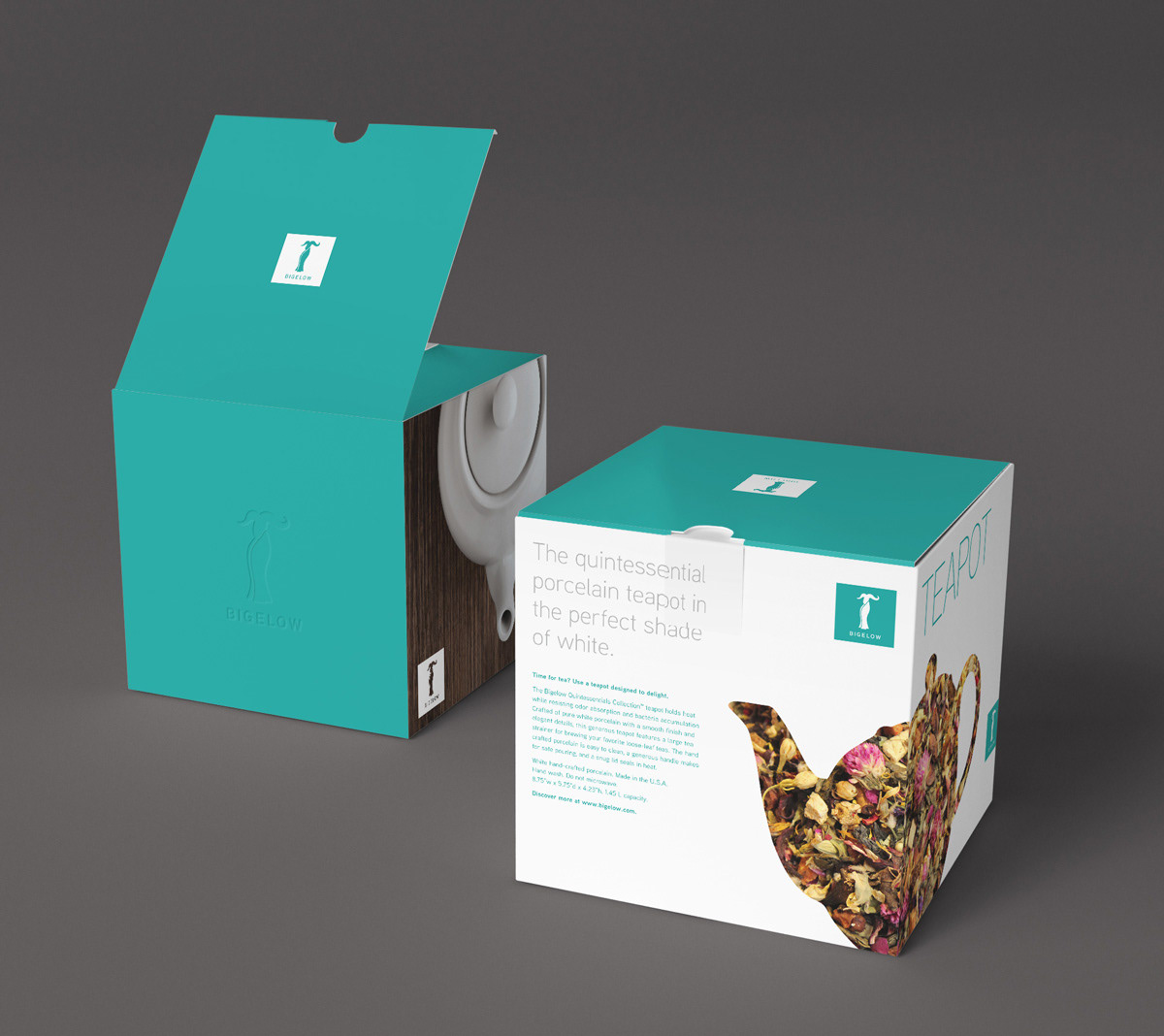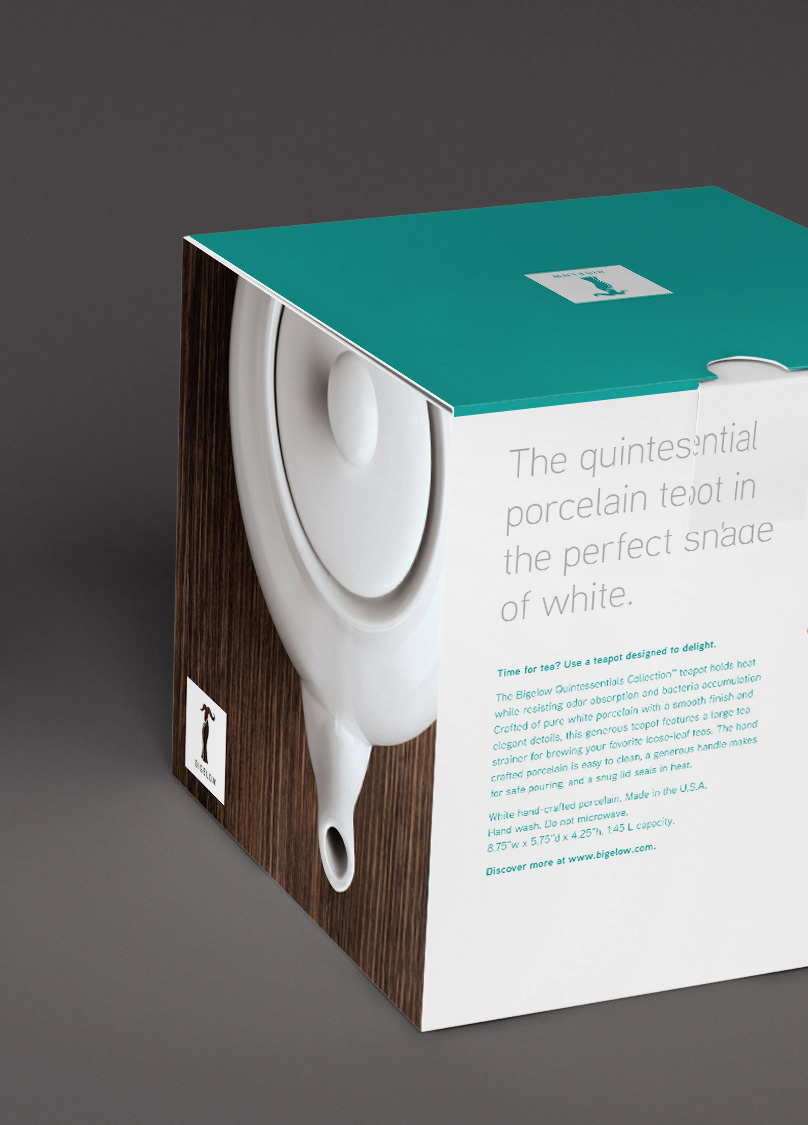 Brand guidelines were developed in addition to product branding and packaging design, as shown below: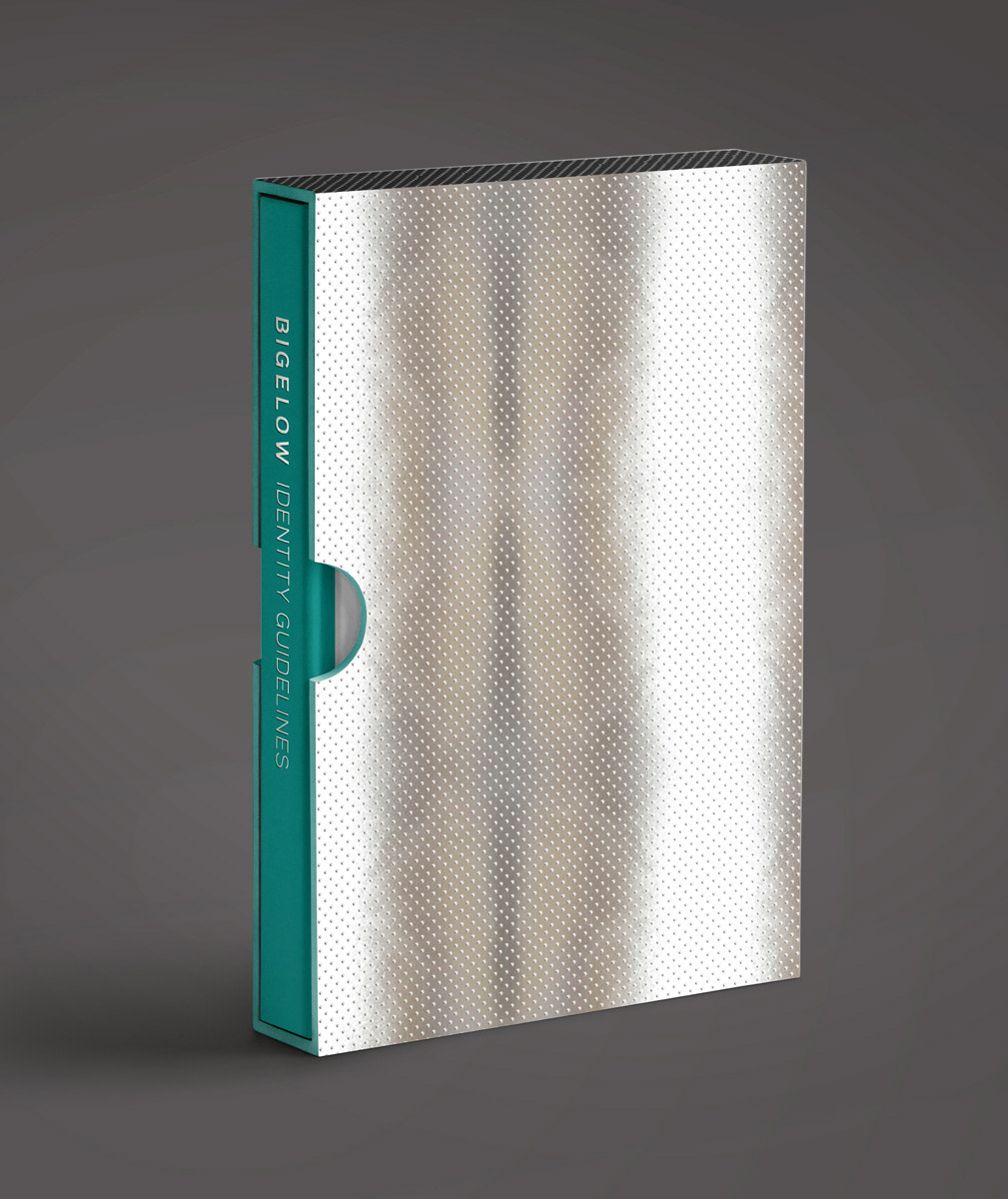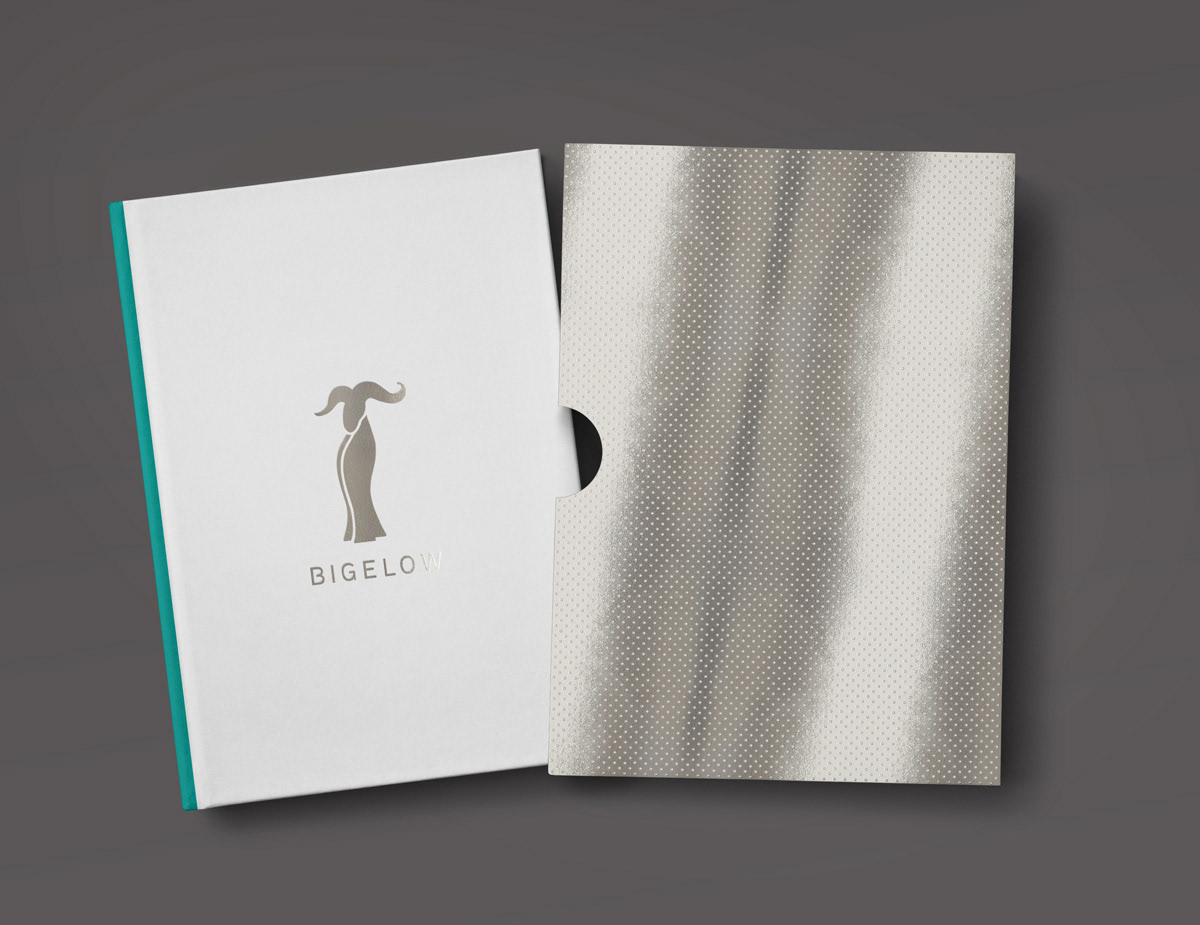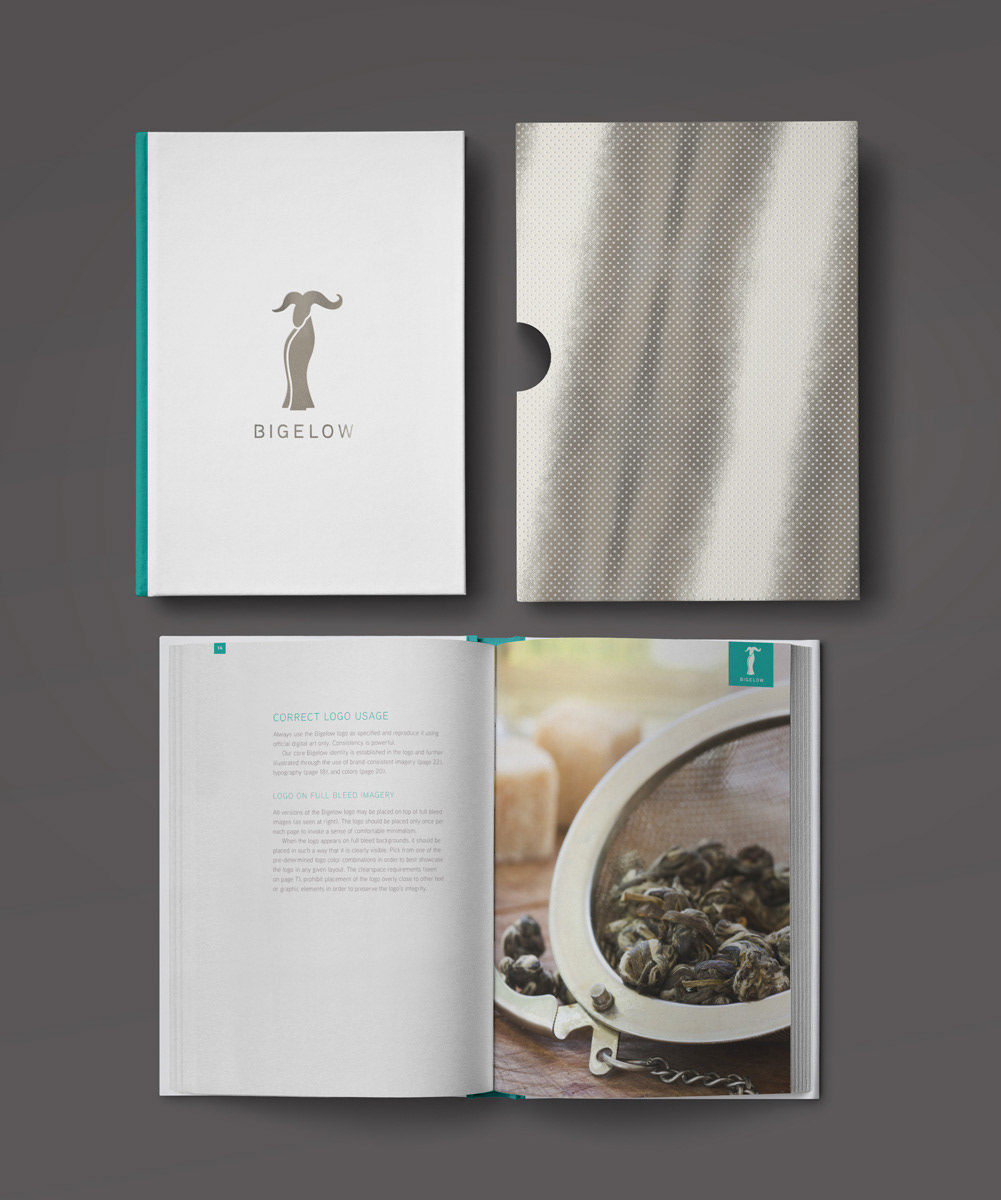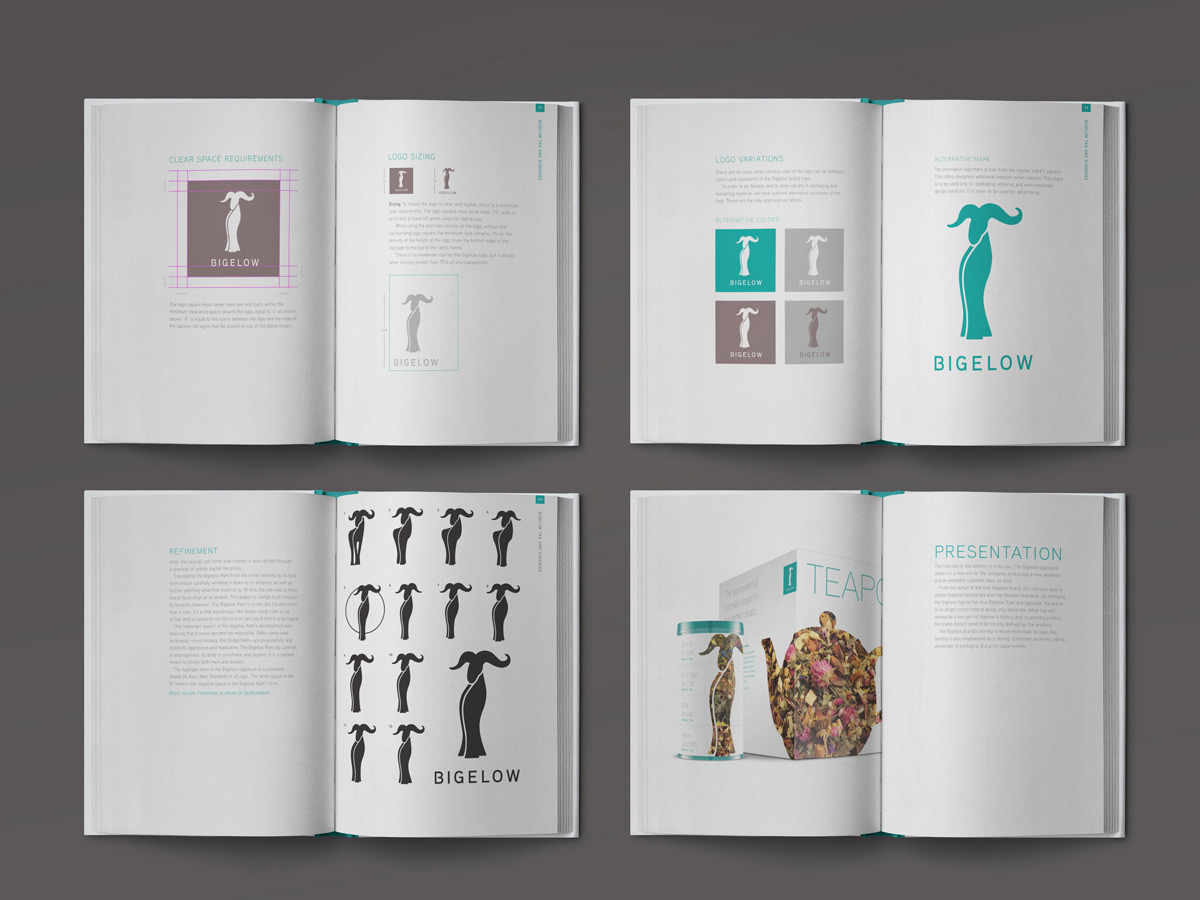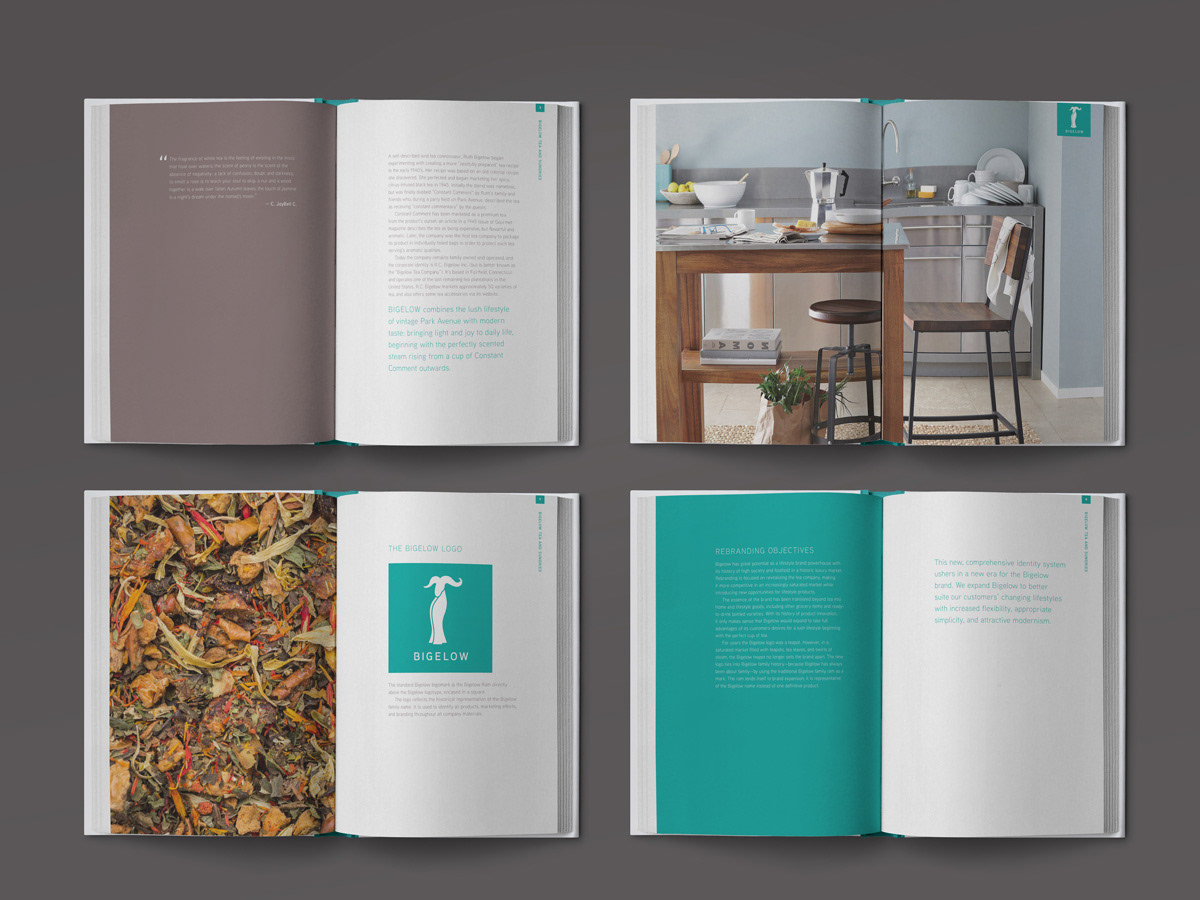 DESIGNER + ART DIRECTOR + PHOTOGRAPHER
AGENCY: NONE / INDEPENDENT PRACTICE