Golden Triangle Wines | Branding + Packaging + WEB
Golden Triangle makes amazing, super small-lot, free run wines in Paso Robles. I was tasked with crafting a brand and packaging that expresses their true-to-terroir, minimalist approach to winemaking.
The labels are custom die cut in a triangular cut-out that echoes the logo mark, and sexily wraps around the bottle. The bold and minimal design is easily identifiable from a distance, whether in a wine bar or on a home shelf. Subtle, tactile details—a texture emboss in the main gold foil area of the triangle on the label front and the blind spot gloss of the wine variety designation, for example—elevate the modernist label to super-premium status.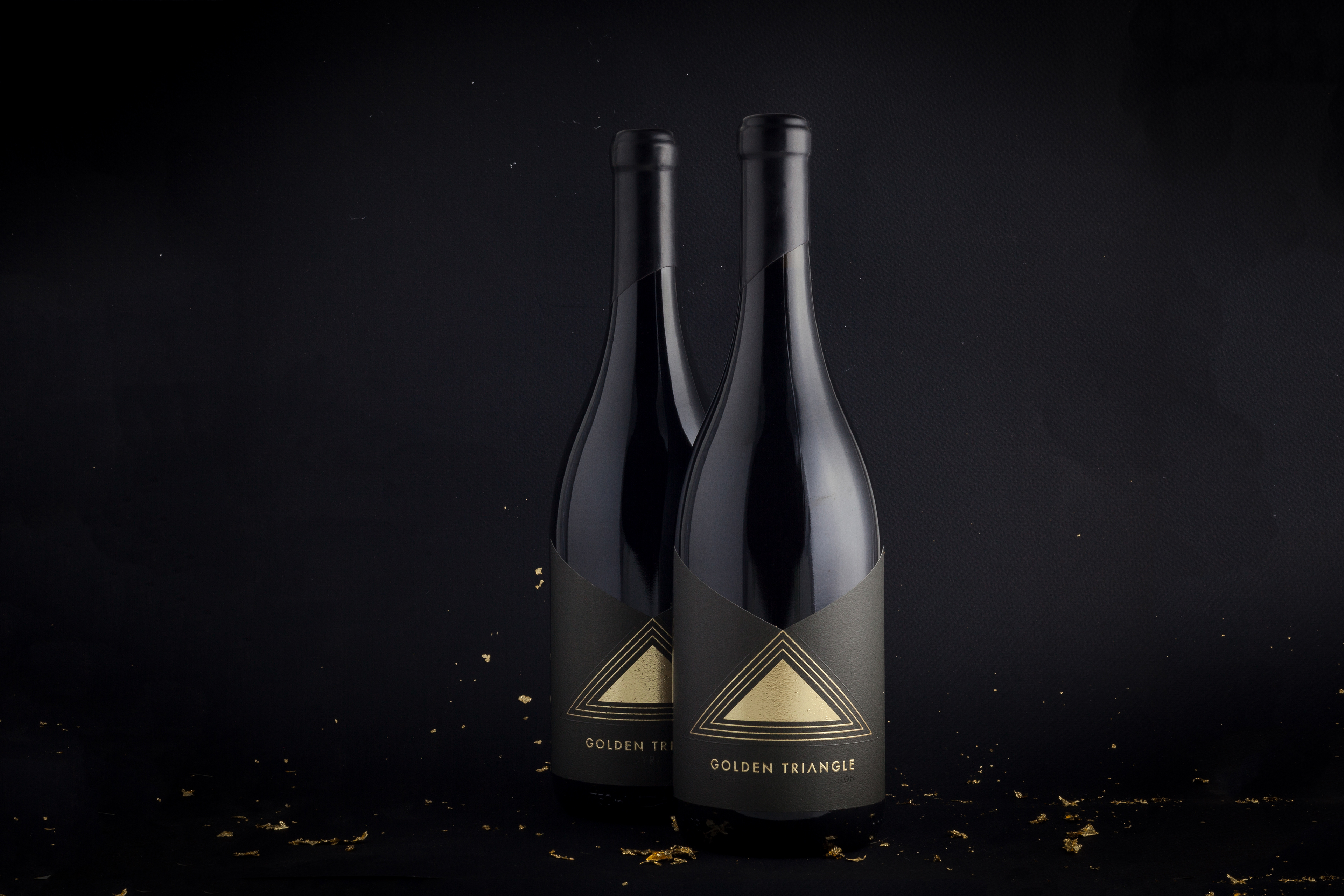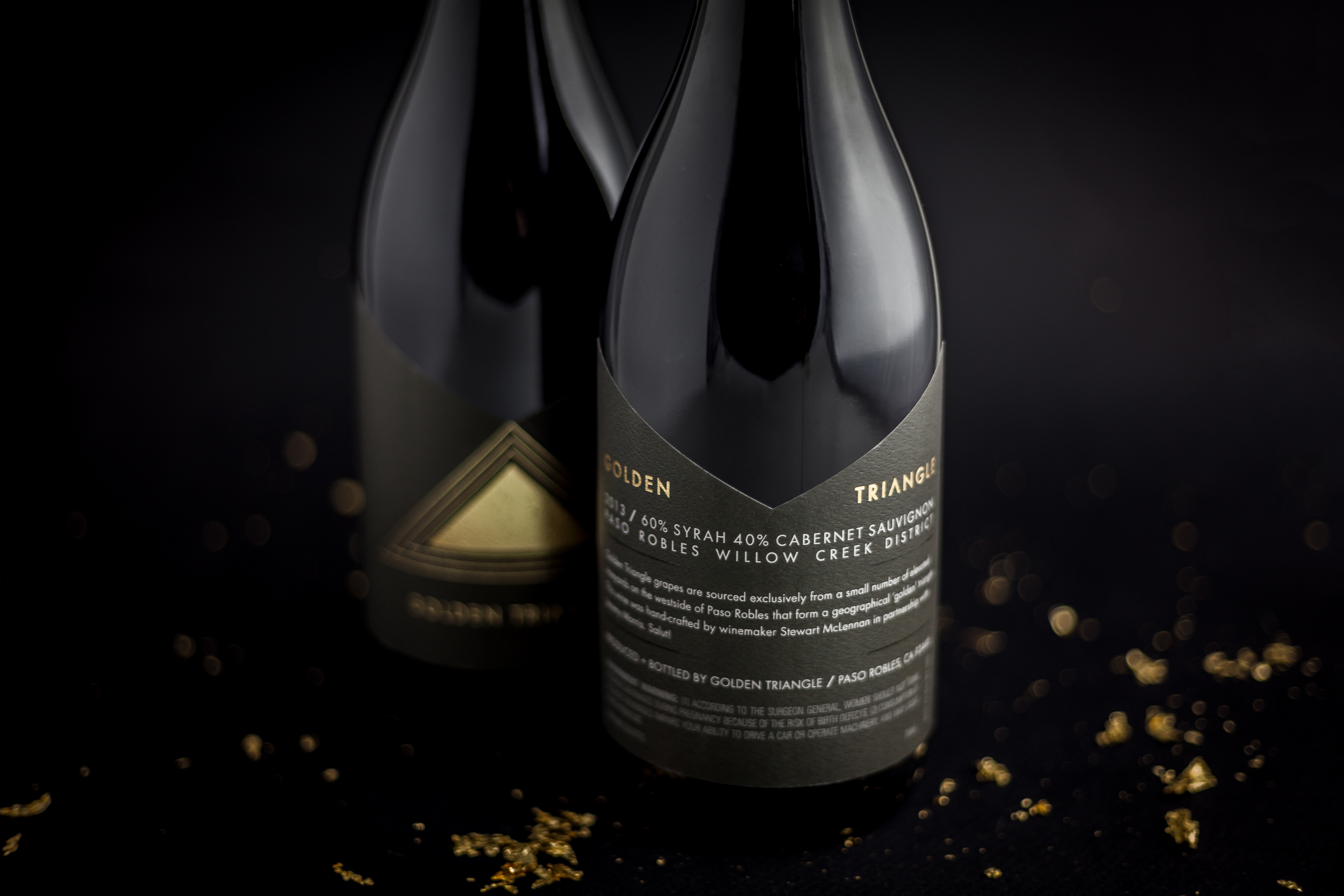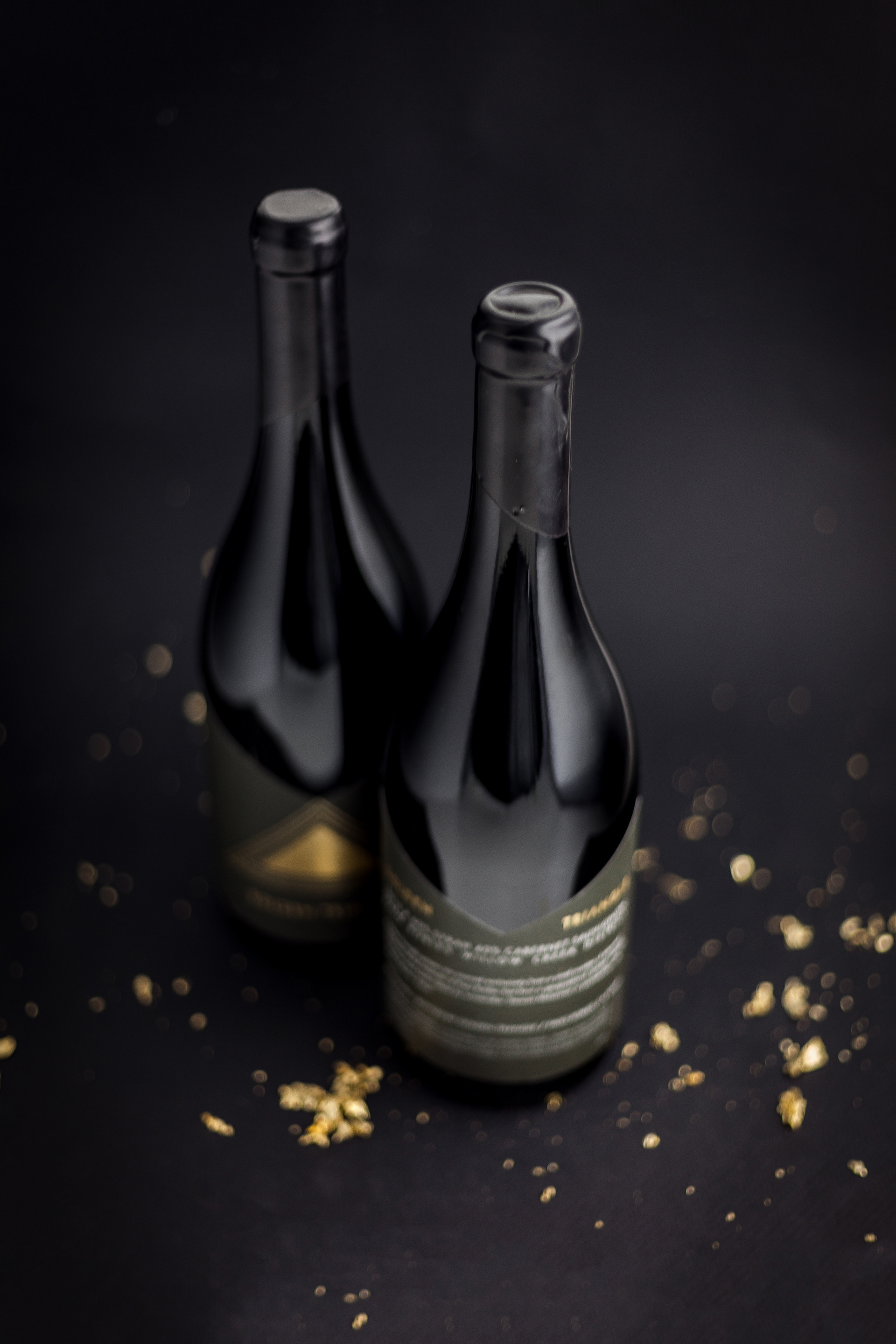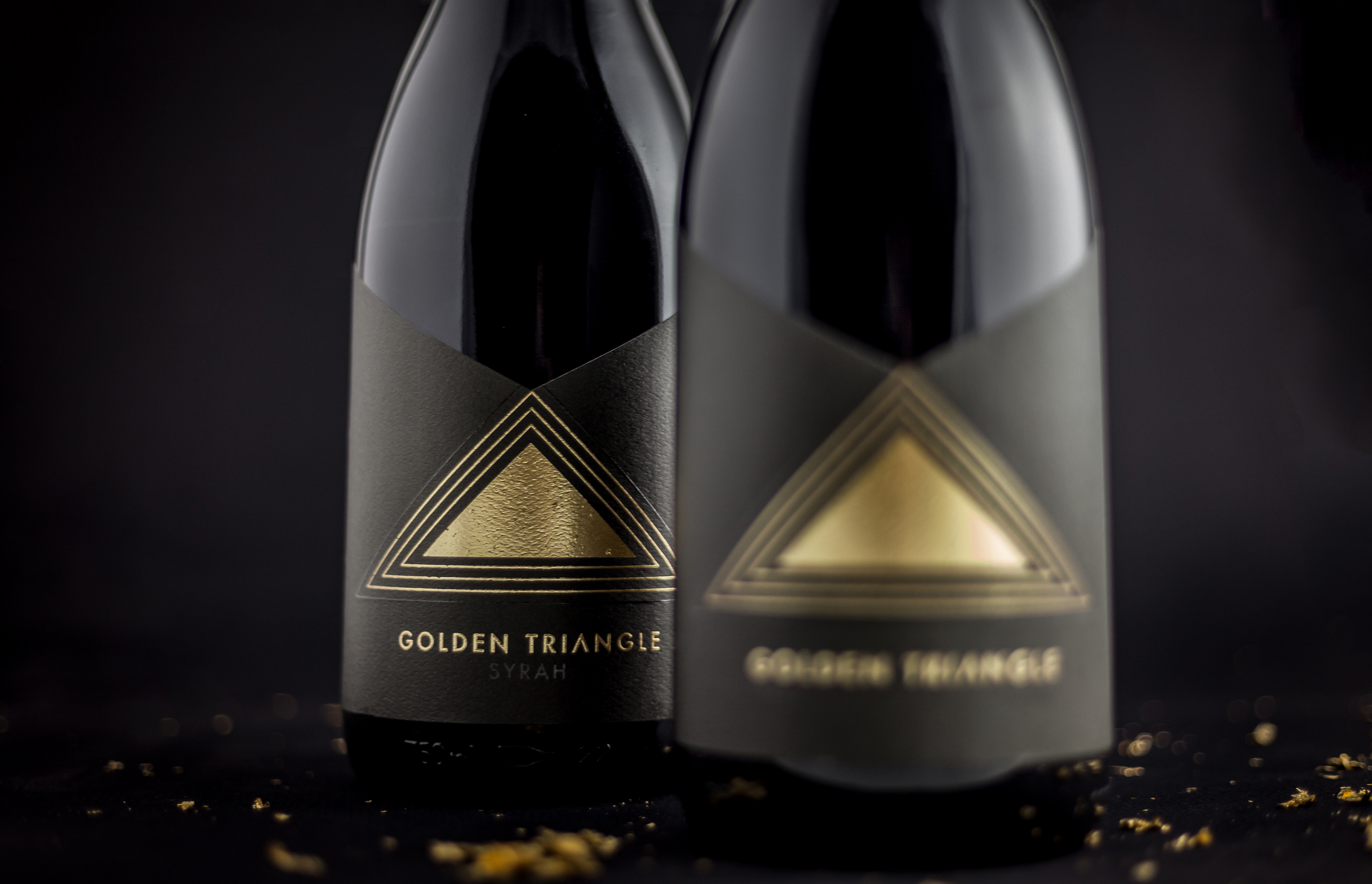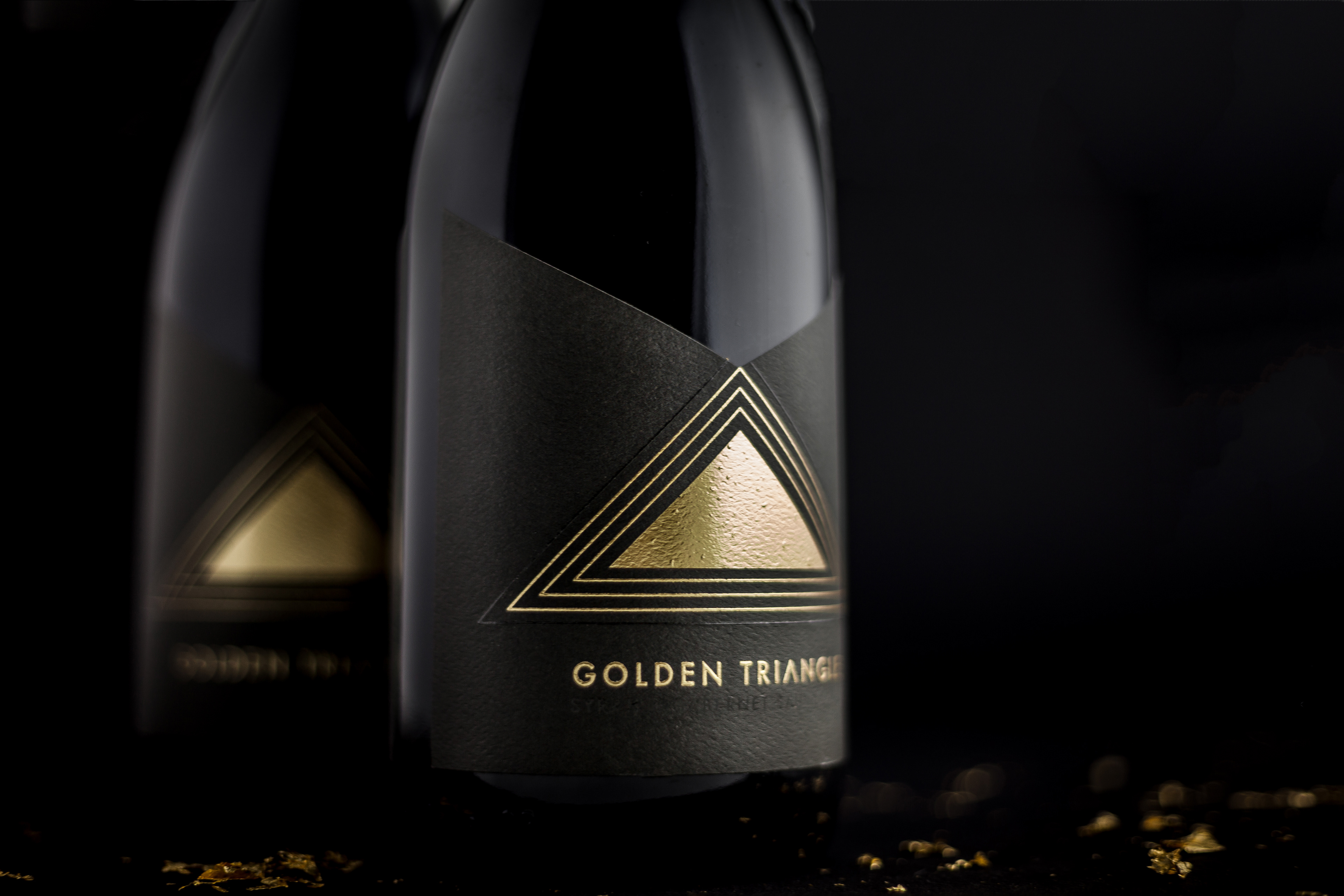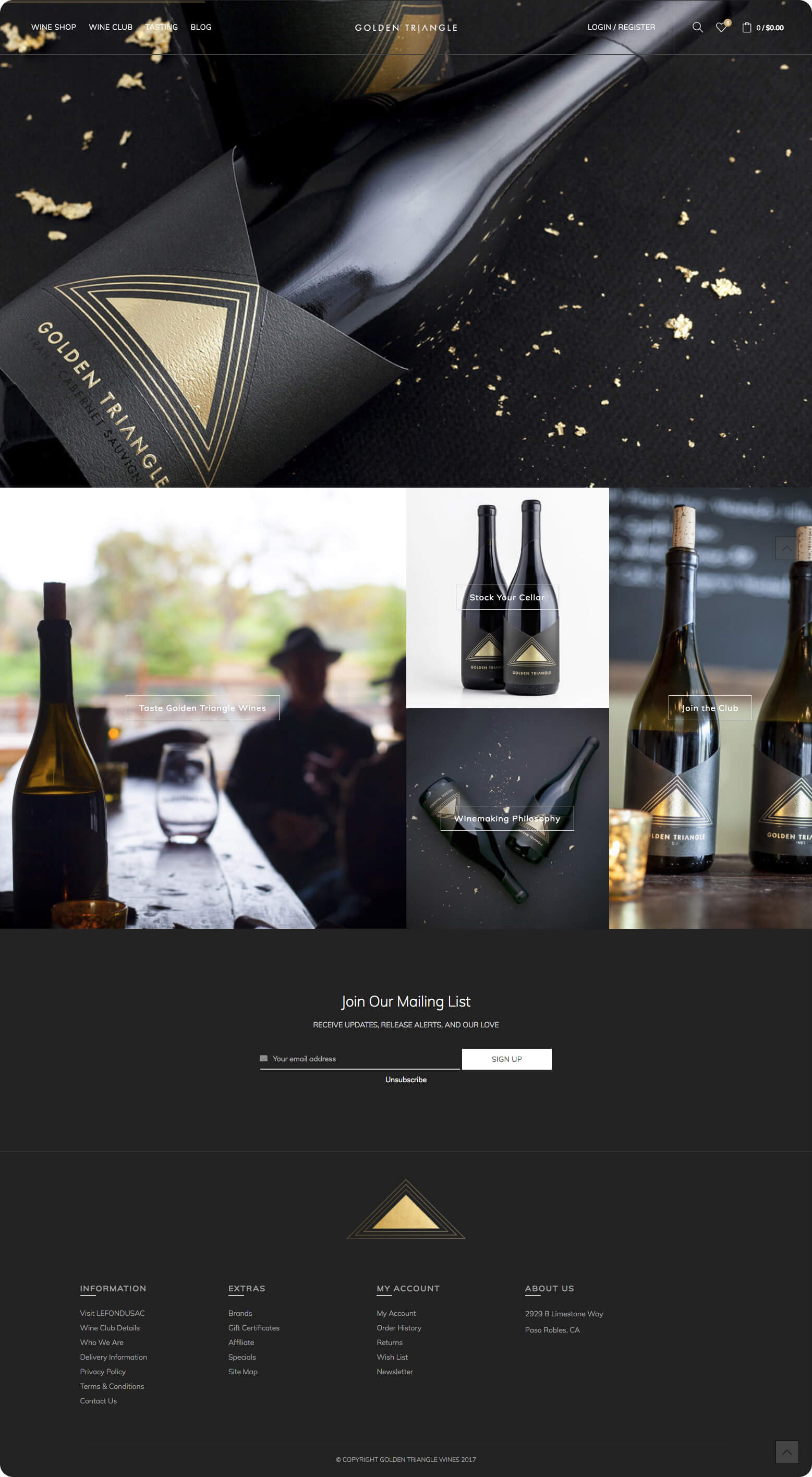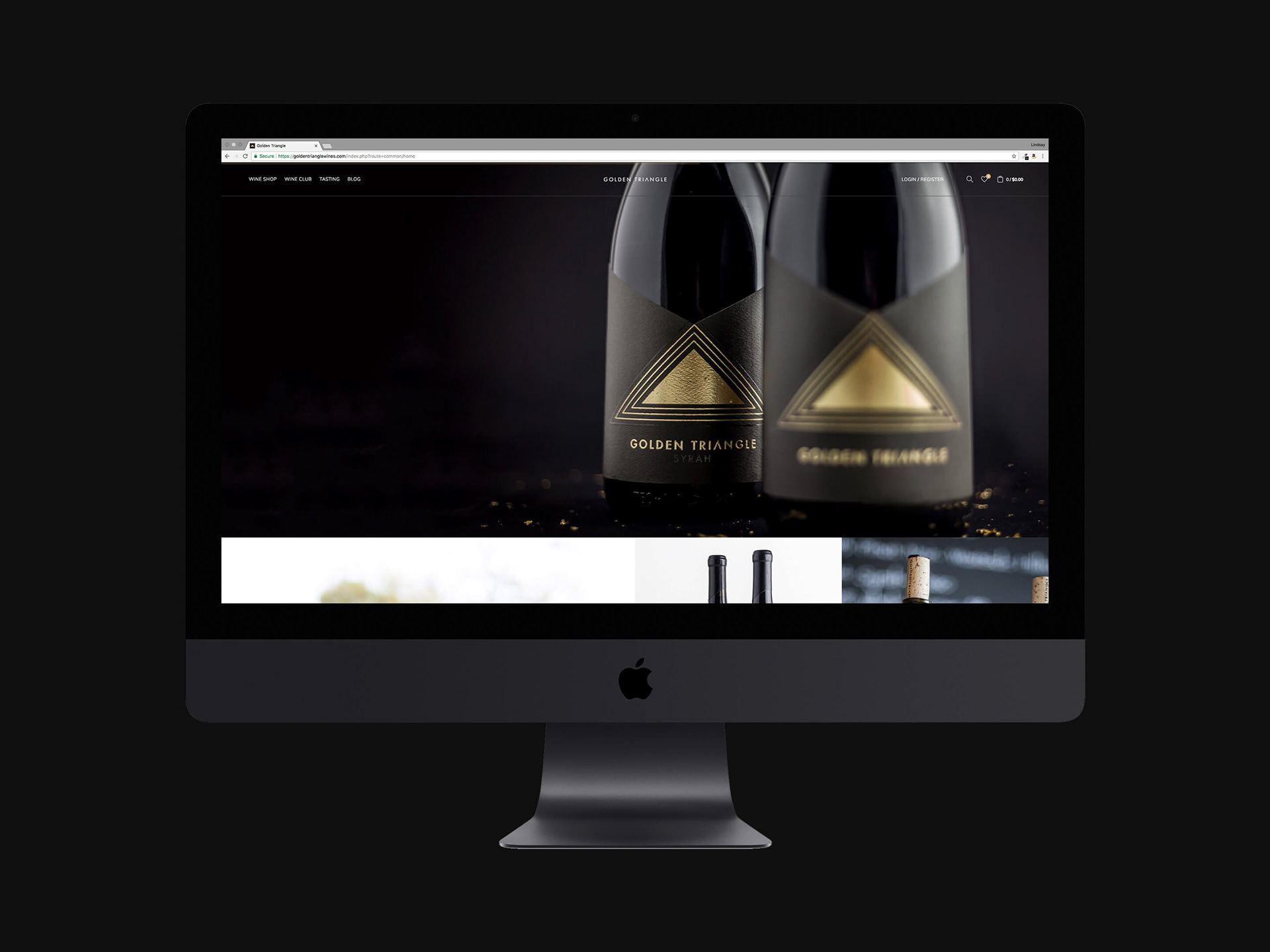 DESIGNER + ART DIRECTOR + PHOTOGRAPHER
AGENCY: NONE / INDEPENDENT PRACTICE