Inked | WINE BRAND + PACKAGING + ILLUSTRATION
The Inked brand pays homage to classic nautical tattoo art. Each of the wines is a play on a traditional nautical tattoo motif—going so far as to reference the original meanings behind the tattoos in most of the wine names. The label's diecut is reminiscent of a ship's sail being pulled at the corners by the wind. 
Illustrations were completed by hand before being integrated into the label designs, and are inspired by traditional sailor-style tattoo art. Credit for the original art style remains with the talented tattoo artists who originated these styles.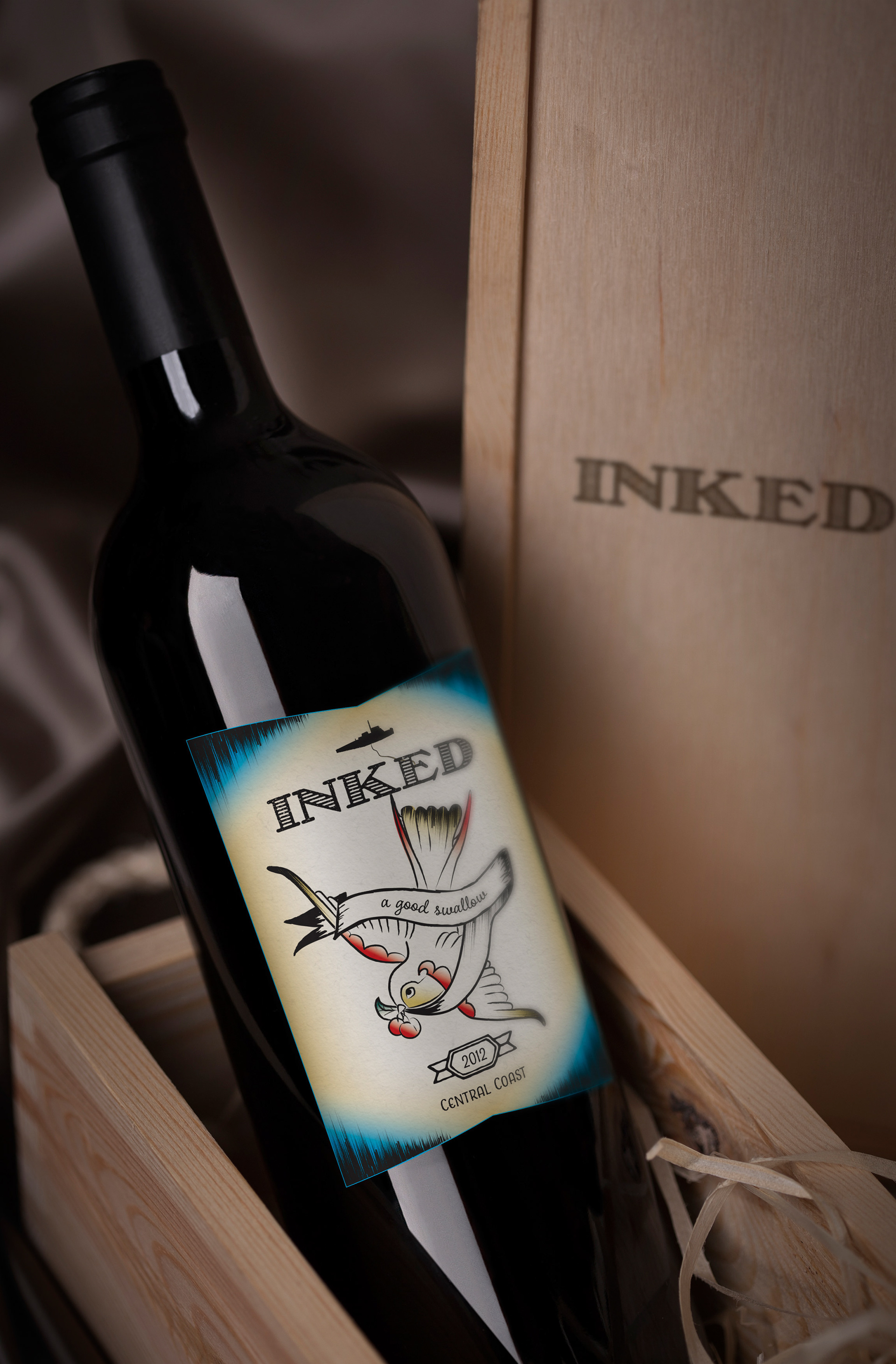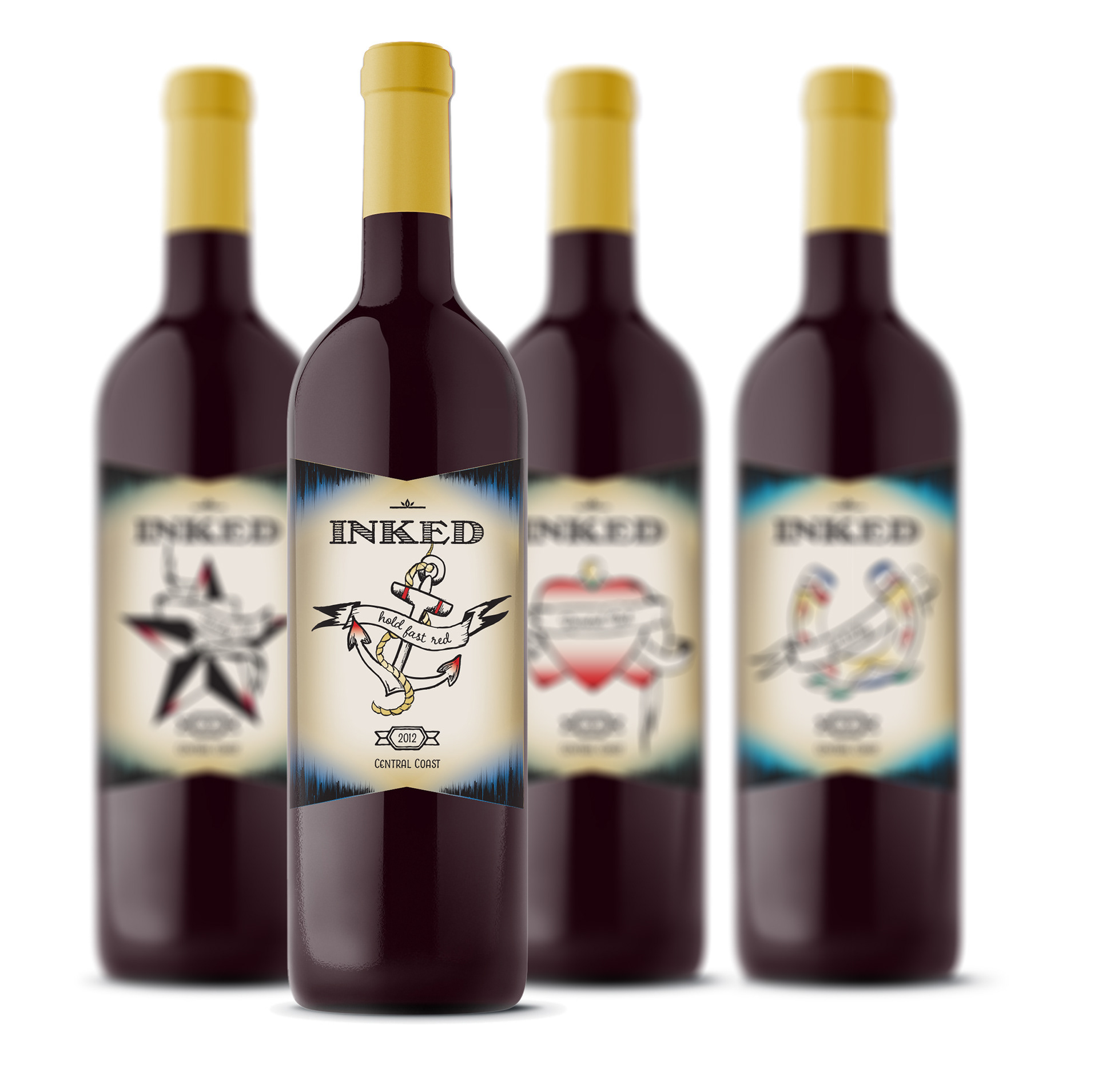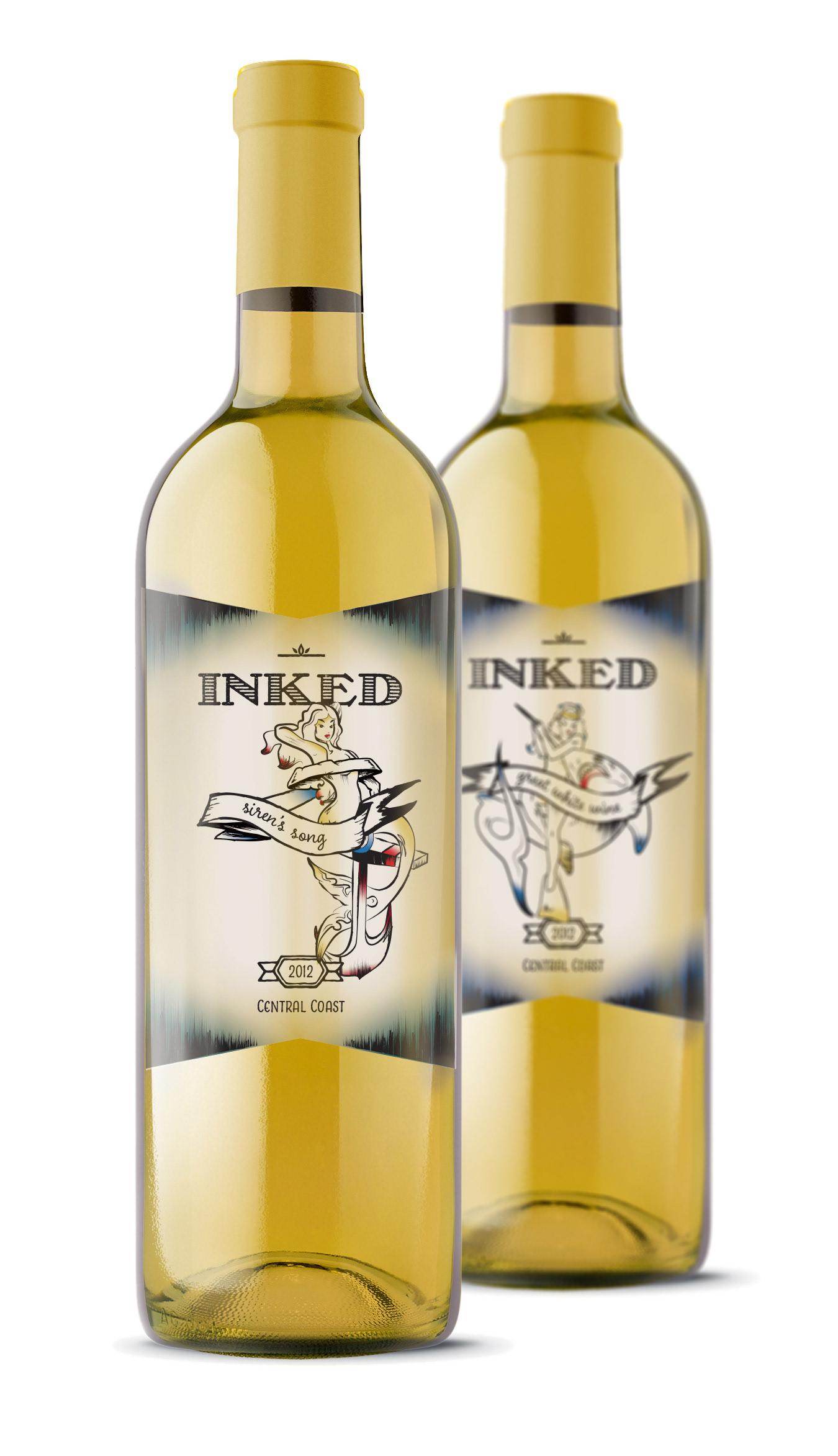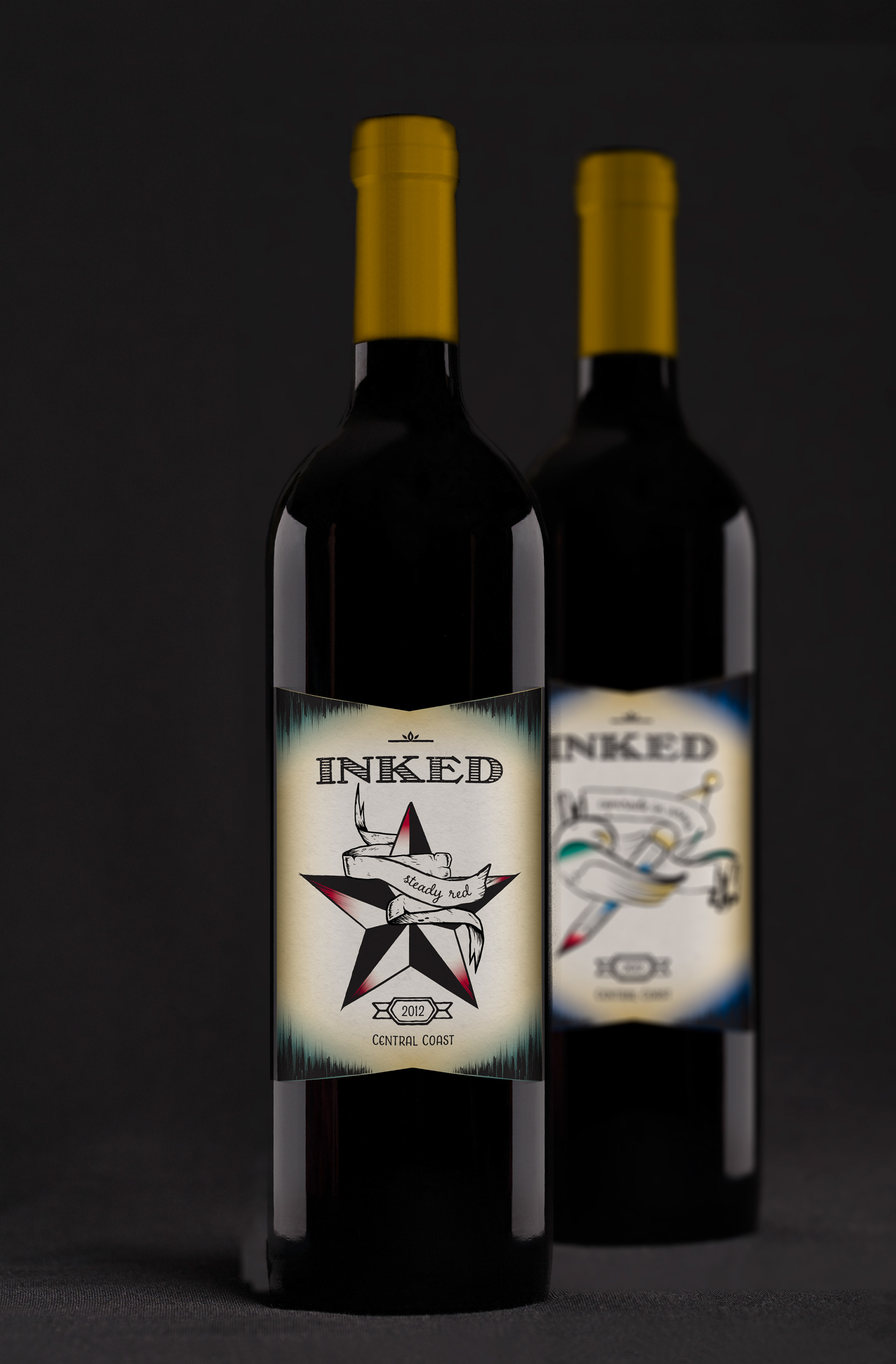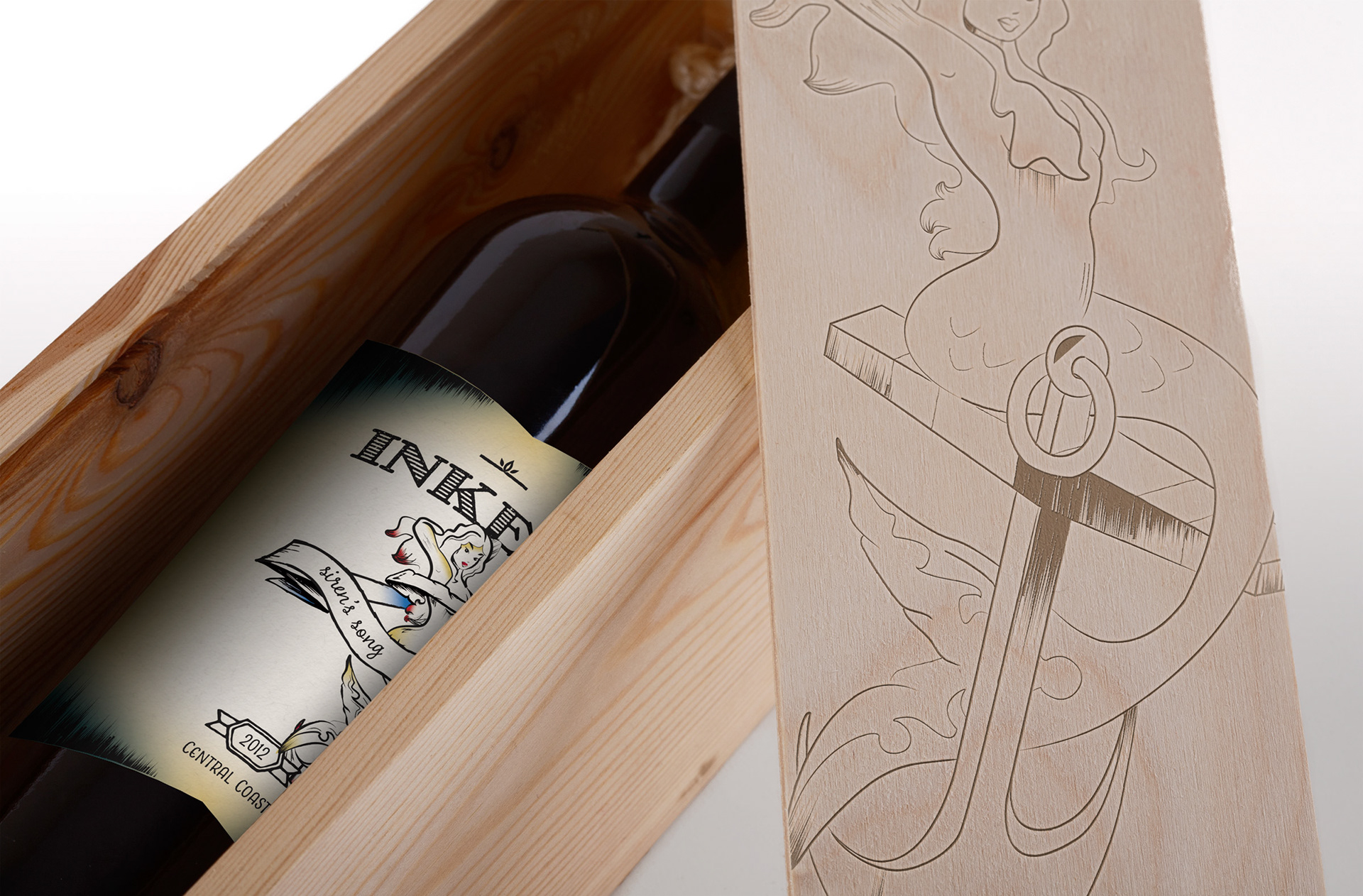 DESIGNER + ART DIRECTOR + ILLUSTRATOR
AGENCY: NONE / INDEPENDENT PRACTICE