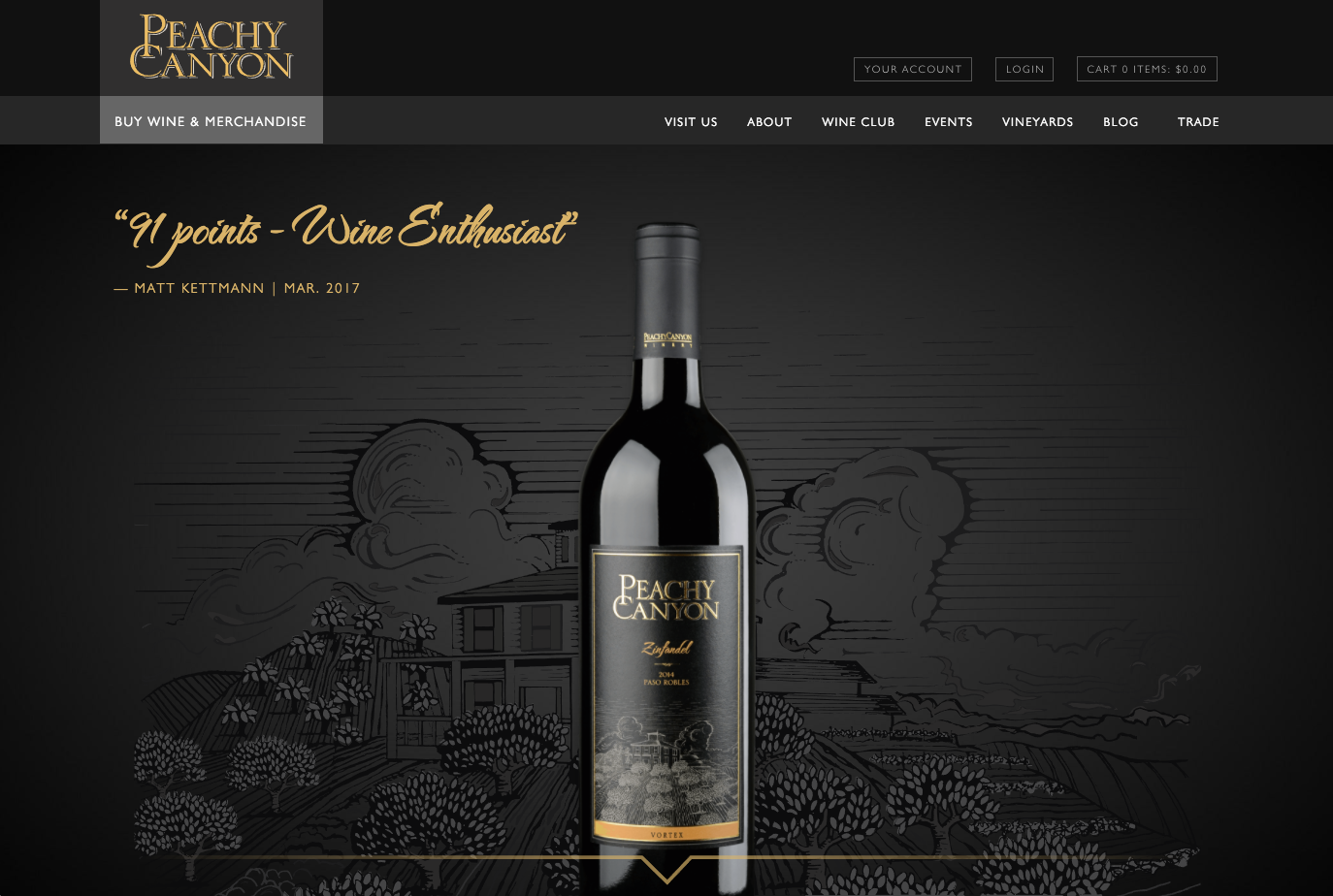 Peachy Canyon Winery | Website
I have been fortunate enough to work extensively with Peachy Canyon Winery, one of Paso Robles' founding wineries, on a wide variety of projects. One of our most successful projects together to date has been the Peachy Canyon website, which I redesigned from the ground up in 2015. 

From the onset of development, the main goal for Peachy Canyon's updated web presence was to best accommodate direct-to-consumer sales. Secondary goals were to improve and more accurately brand Peachy Canyon online, to make the website mobile-friendly, and to provide the winery's sales and tasting room teams with additional customer service tools.
The final website accomplished all these goals, and post-launch, Peachy Canyon Winery's online DTC sales increased 30%. See the site live, here:
Peachy Canyon Winery.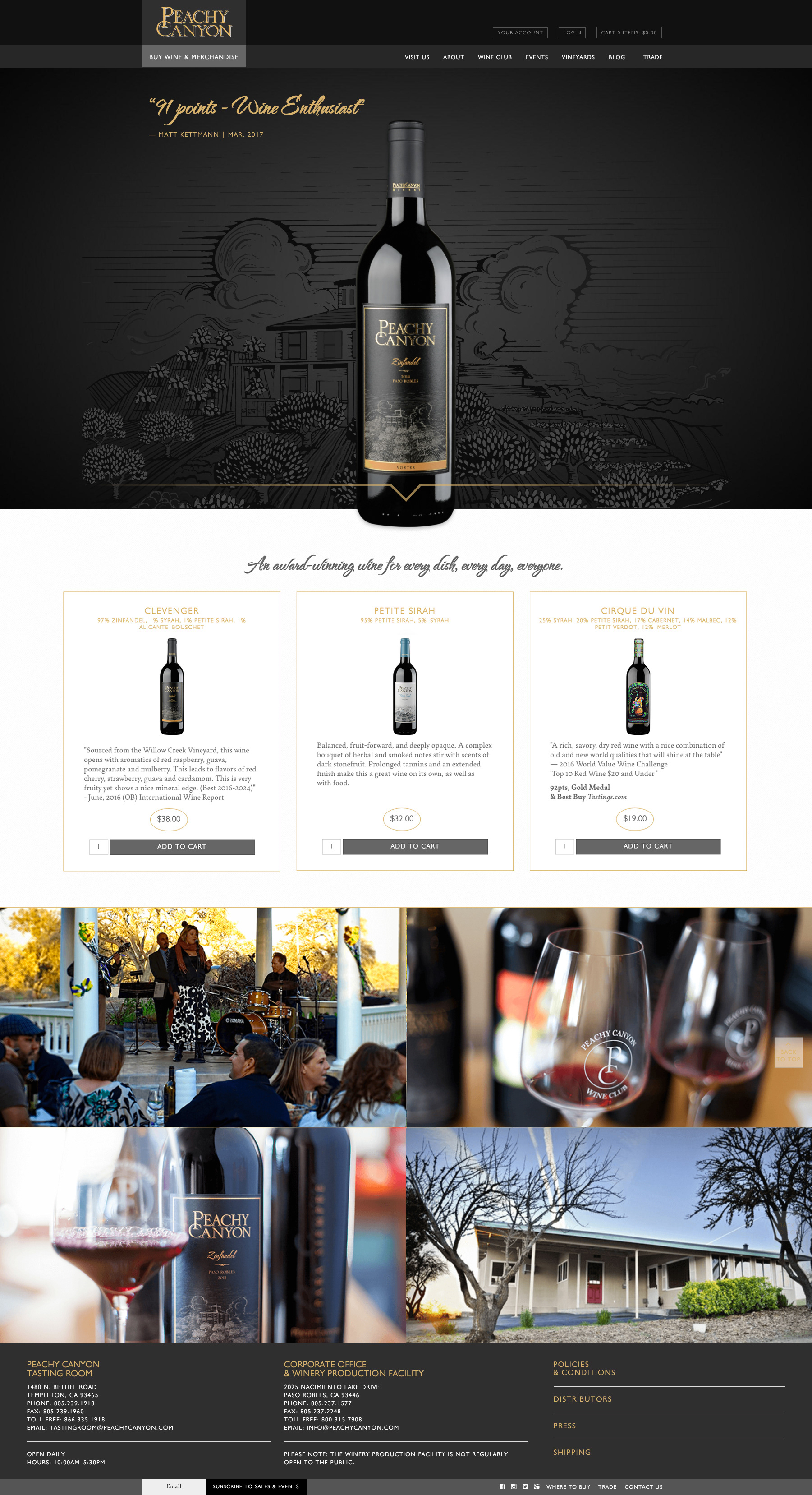 DESIGNER + DEVELOPER + ART DIRECTOR + PHOTOGRAPHER
AGENCY: NONE / INDEPENDENT PRACTICE