Rio Bravo Olive Oils | brandING + packaging
In 1861 the Solomon Jewett family founded 160 acres of land on the Kern River, or Rio Bravo, as the Mexican settlers called it,  and their sheep ranch was one of the very first in the region. Eventually this land was divided into large parcels and George W. Nickel bought the lower 16,000 acres.
The Nickel family still owns this land, and today fifty acres is used for the growing and packaging olives for olive oil. The Nickel family grow a wide variety of olives; Ascolana, Maurino, Frantoio, Pendolino, Nocellara del Belice, Coratina, and Picual. Unlike the majority of olive oil produced and sold in the US, Rio Bravo oils are packaged and sold as individual varietals and as specialty blends. These super premium, artisan oils are unique expressions of the land.
The branding and packaging represents the rough-hewn, cowboy inspired appearance rooted in the history of the Rio Bravo Ranch. Rio Bravo's logo is based on their original cattle brand. 
Each individual oil is defined be a color representative of its individual qualities. Flavor infused oils—garlic, lemon, basil and jalepeno—are represented with subtly applied illustrations in addition to colors to differentiate them within the brand lineup.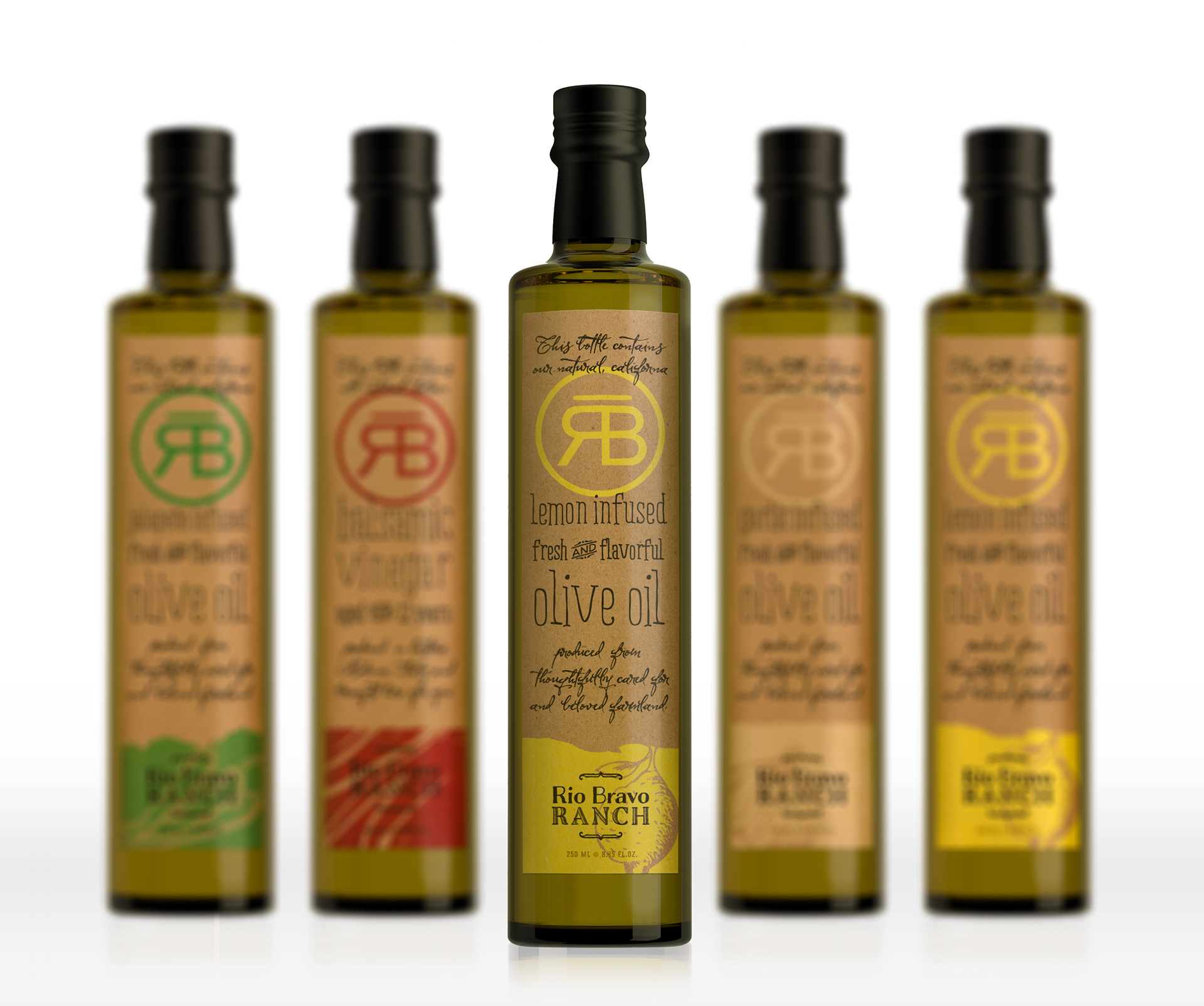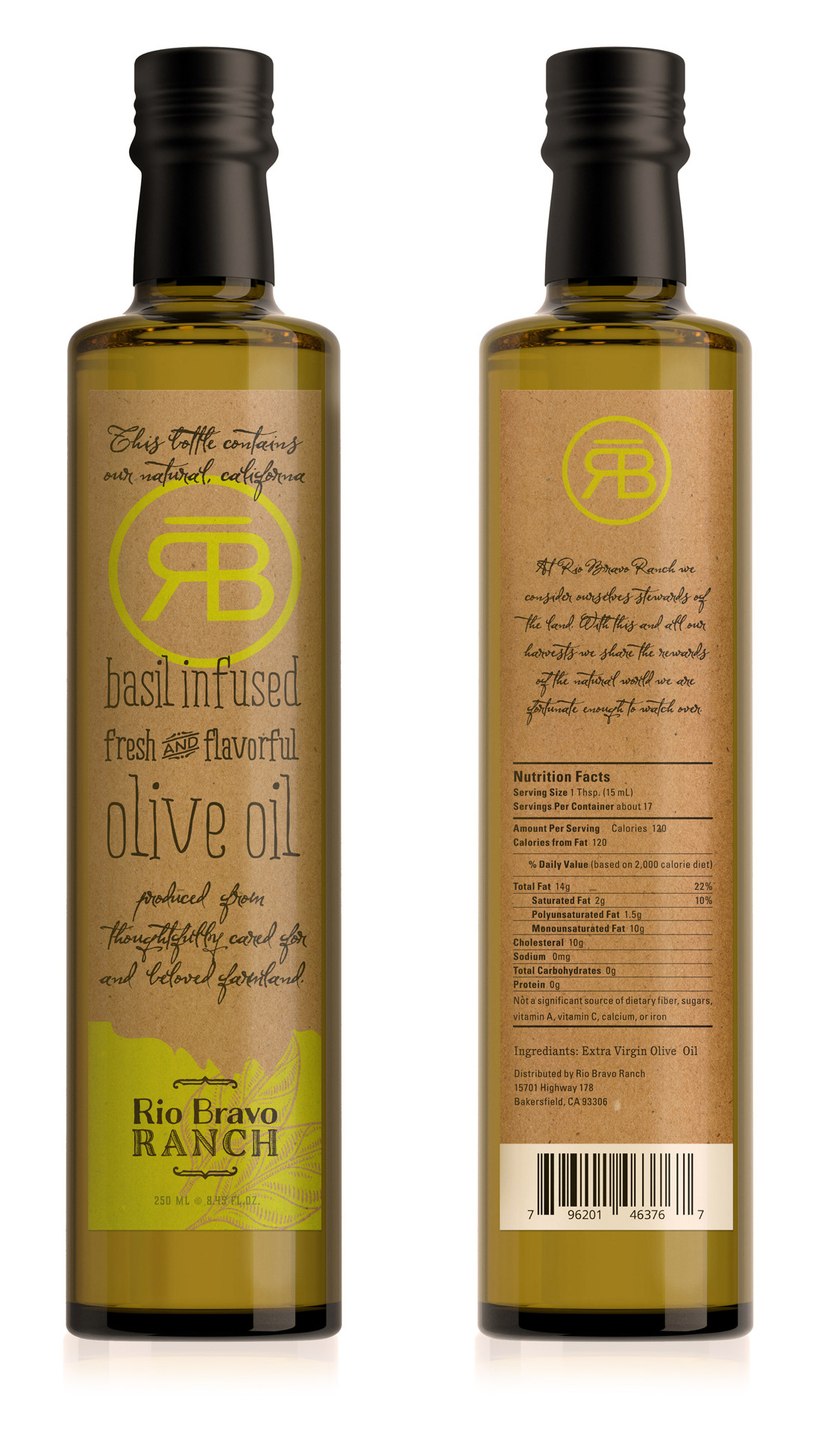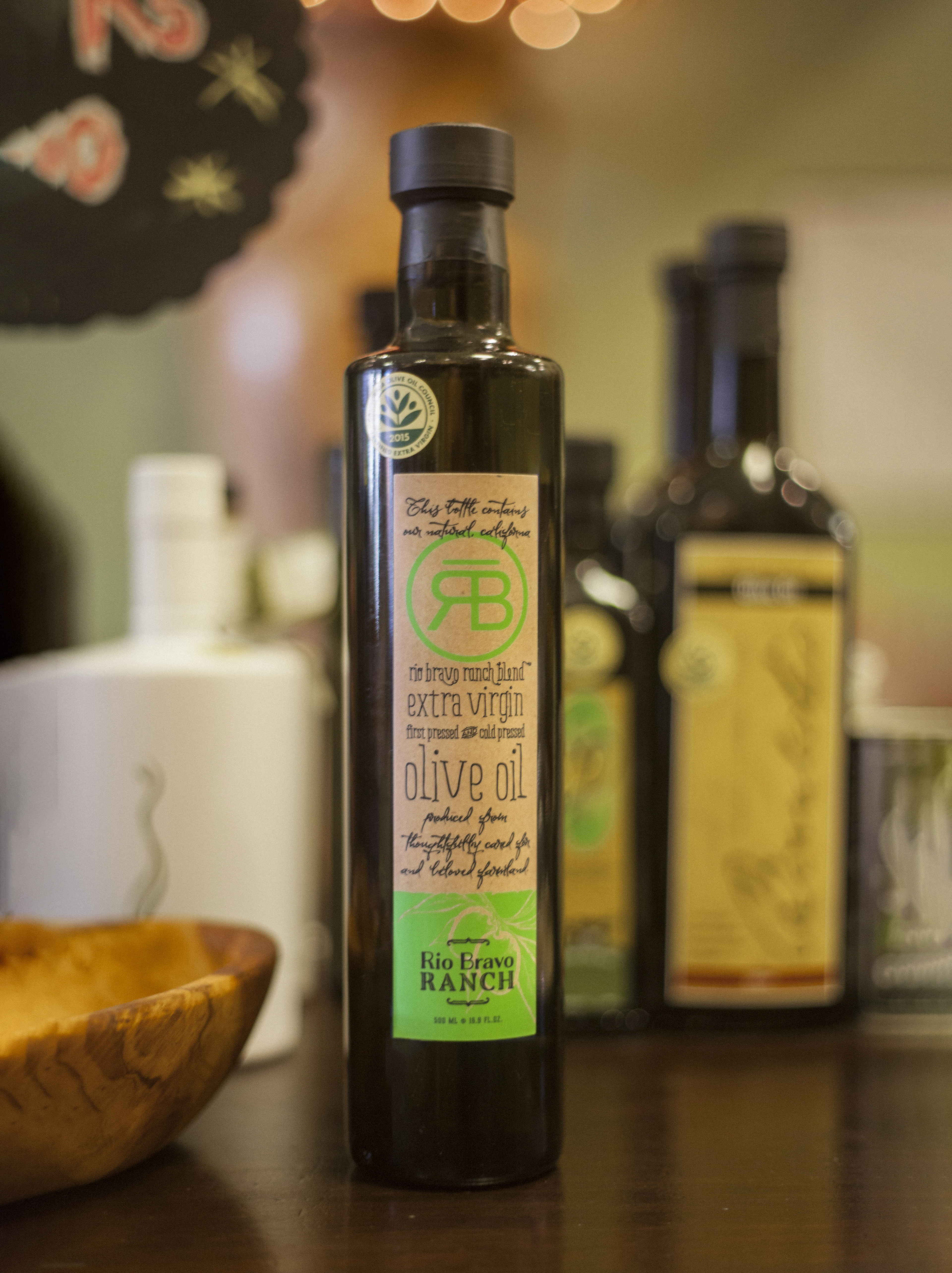 DESIGNER + ART DIRECTOR + PHOTOGRAPHER
AGENCY: NONE / INDEPENDENT PRACTICE