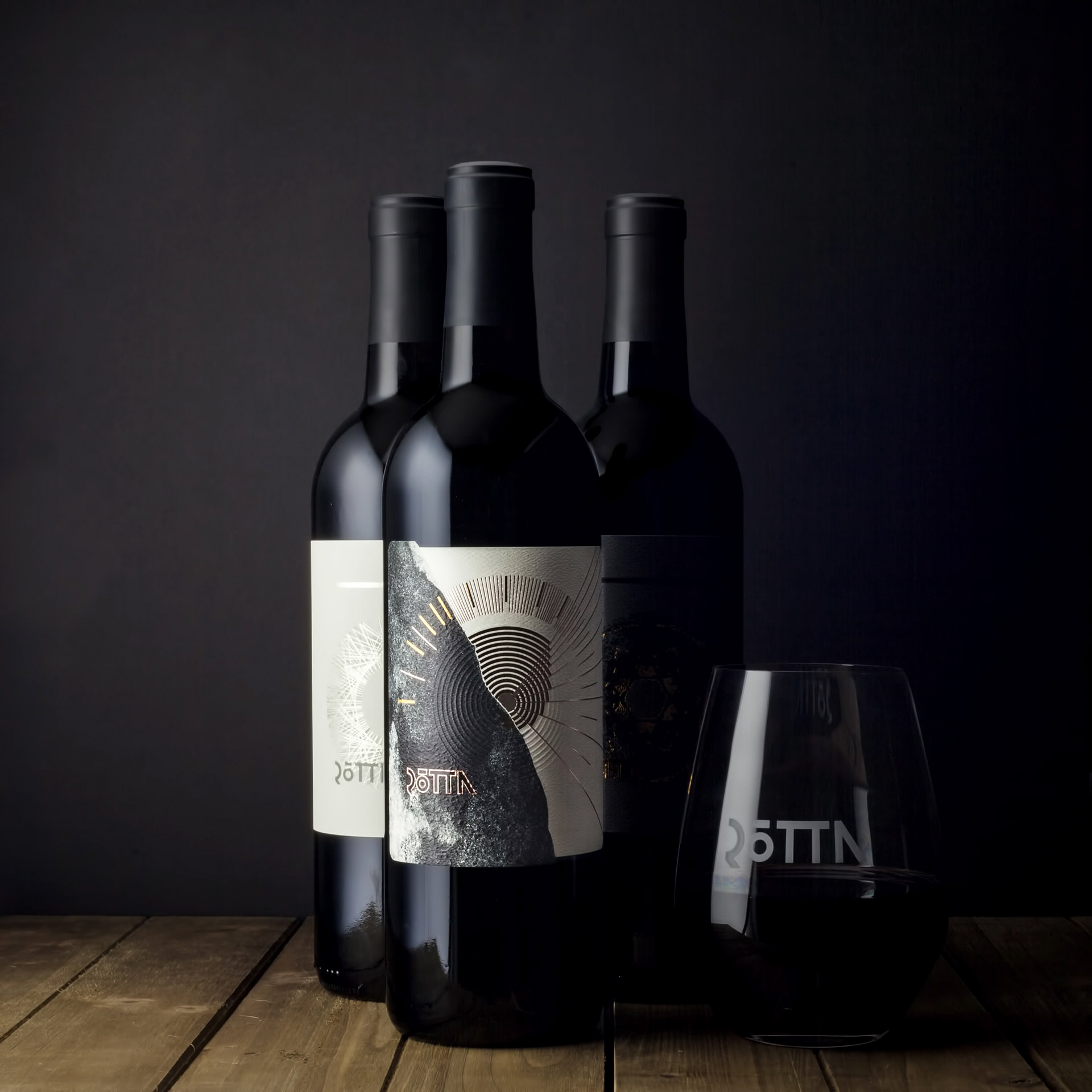 RŌTTA WINERY | Branding + PACKAGING
In addition to the Rōtta Jug packaging
featured here,
I also worked with winemaker Christian Tietje to revitalize the entire Rōtta brand. This rebranding involved a robust re-imagining of multiple tiers of wines, with each tier differentiated from the others while still feeling like a consistent family.
Each of the premium Rōtta wines fall into one the following categories: 
+  Esoteric blends like 'Metric', seen above, center.
+  Modern takes on single varietal wines, like the Cabernet Franc, above, left.
+  Old vine Zinfandels, including an old vine Zin port-style wine.
+  Upbeat and affordable white and rosé wines.
+  Super-premium reserve single varietal wines.
In order to provide brand consistency, we early on identified a single, unifying element—the Rōtta Ō. This seemingly simple character would serve to tie all the label lines together—whether a minimal label like the single varietal Malbec, or one of the illustrative, screen printed rosé—all the bottles are unified by the ō symbol. 
This approach allowed me to introduce great visual and textural variety to the individual labels, ensuring that each wine's packaging speaks to its unique winemaking point of view. The blends are wild, brave and unusual, and their packaging reflects this. On them, the Ō symbol is at its most subtle. In addition to the circle symbol, the lines also use consistent design elements within themselves. To continue the same example, Rōtta's blend labels are also tied together by the use of a copper foil pairing, black and white color palette, and heavy use of texture.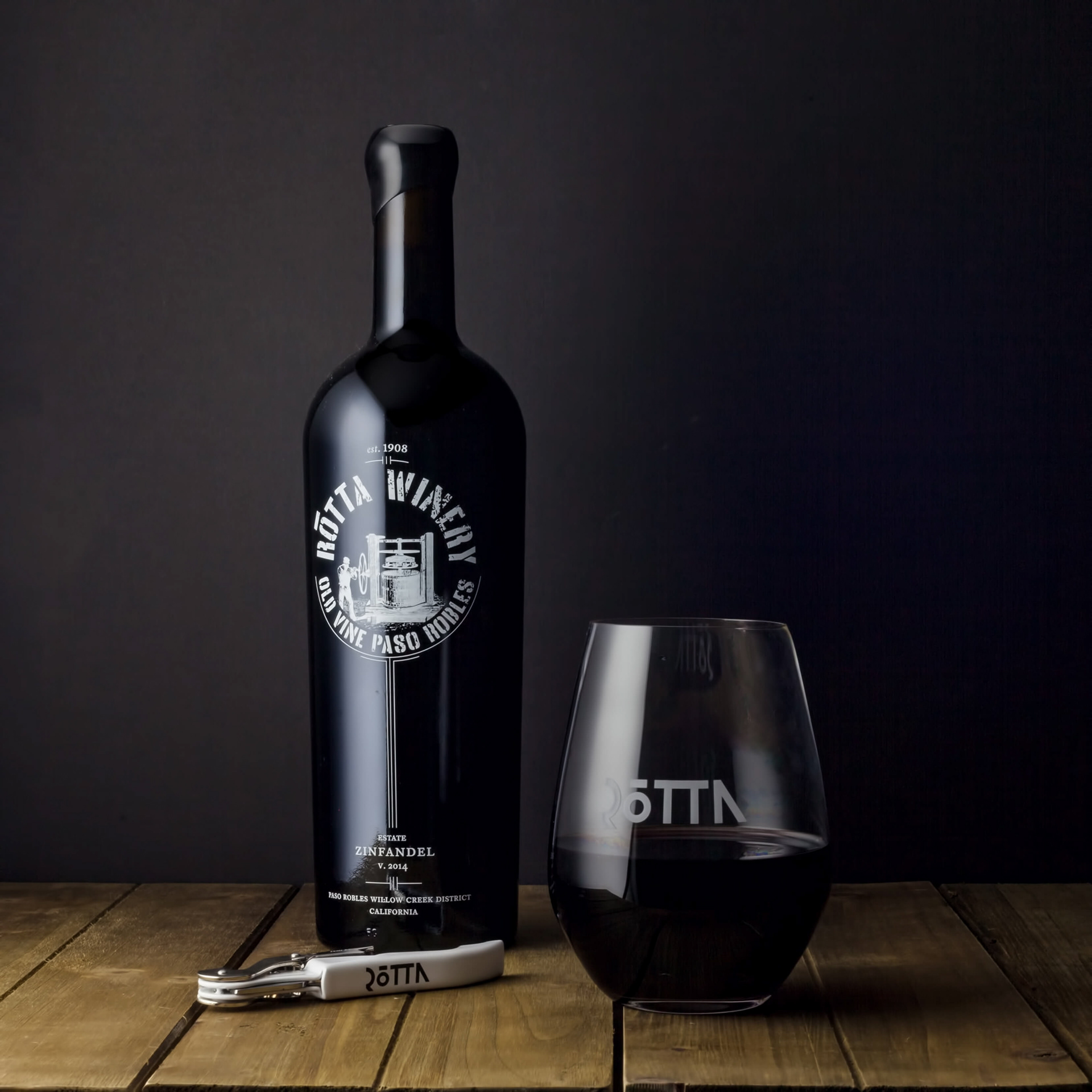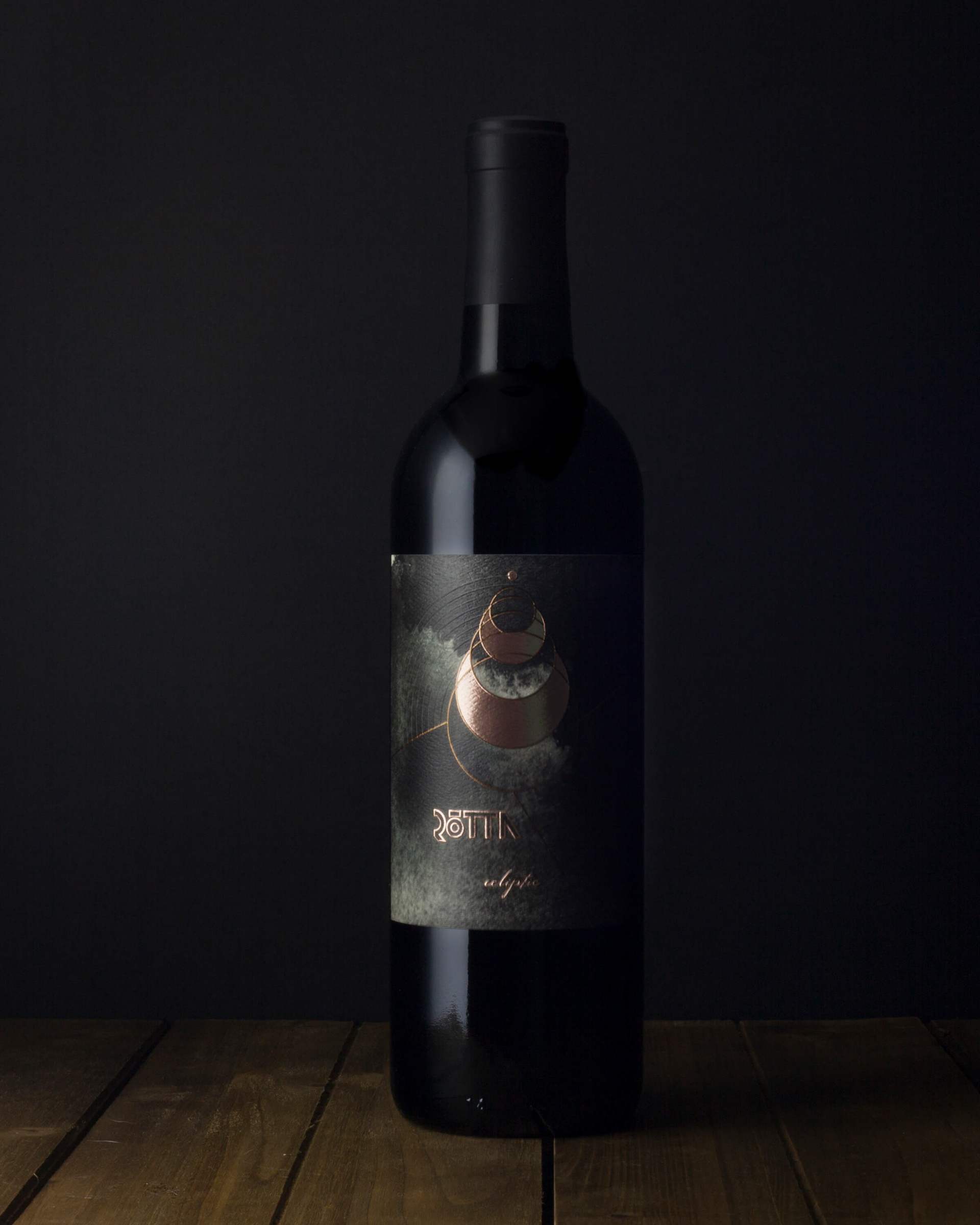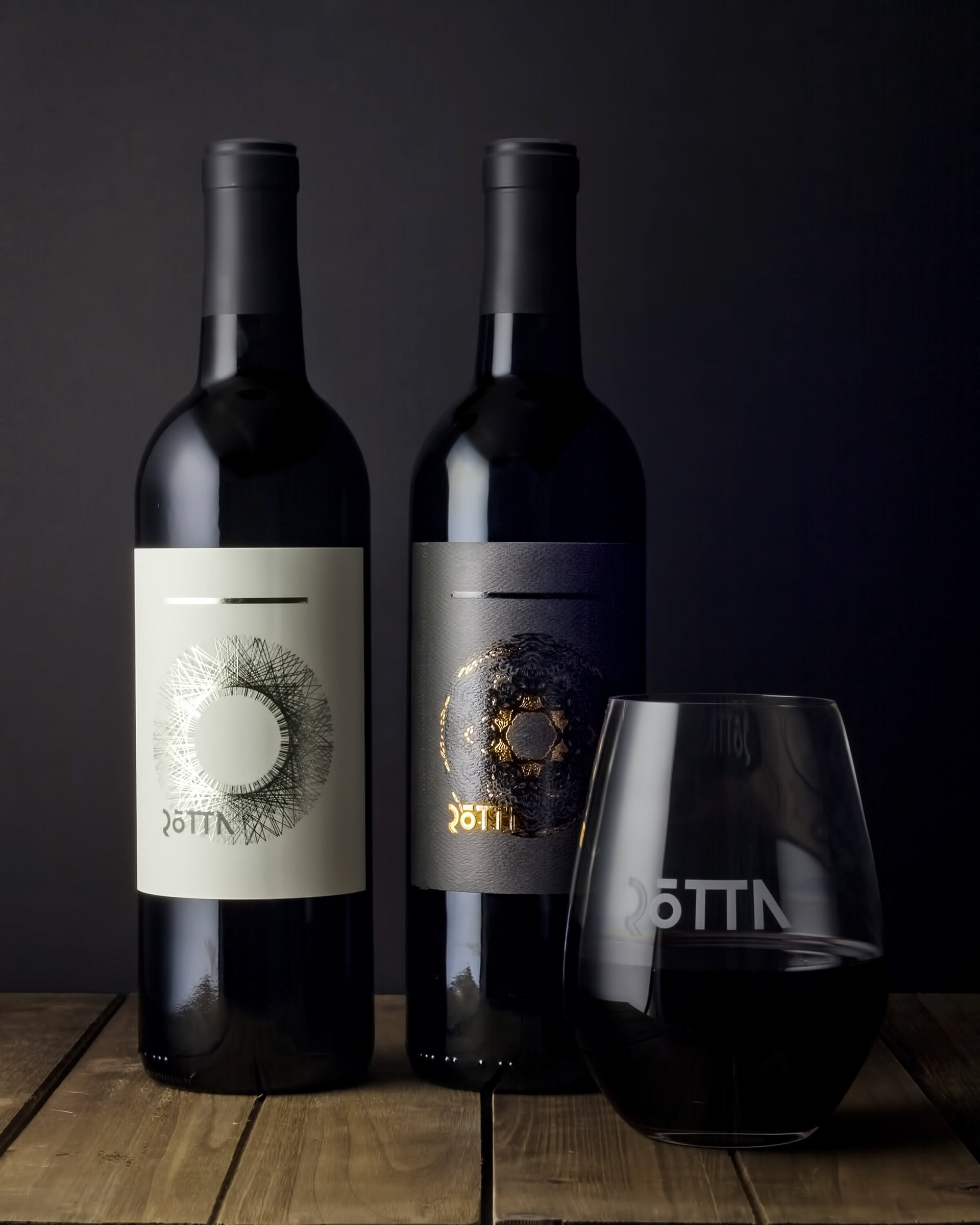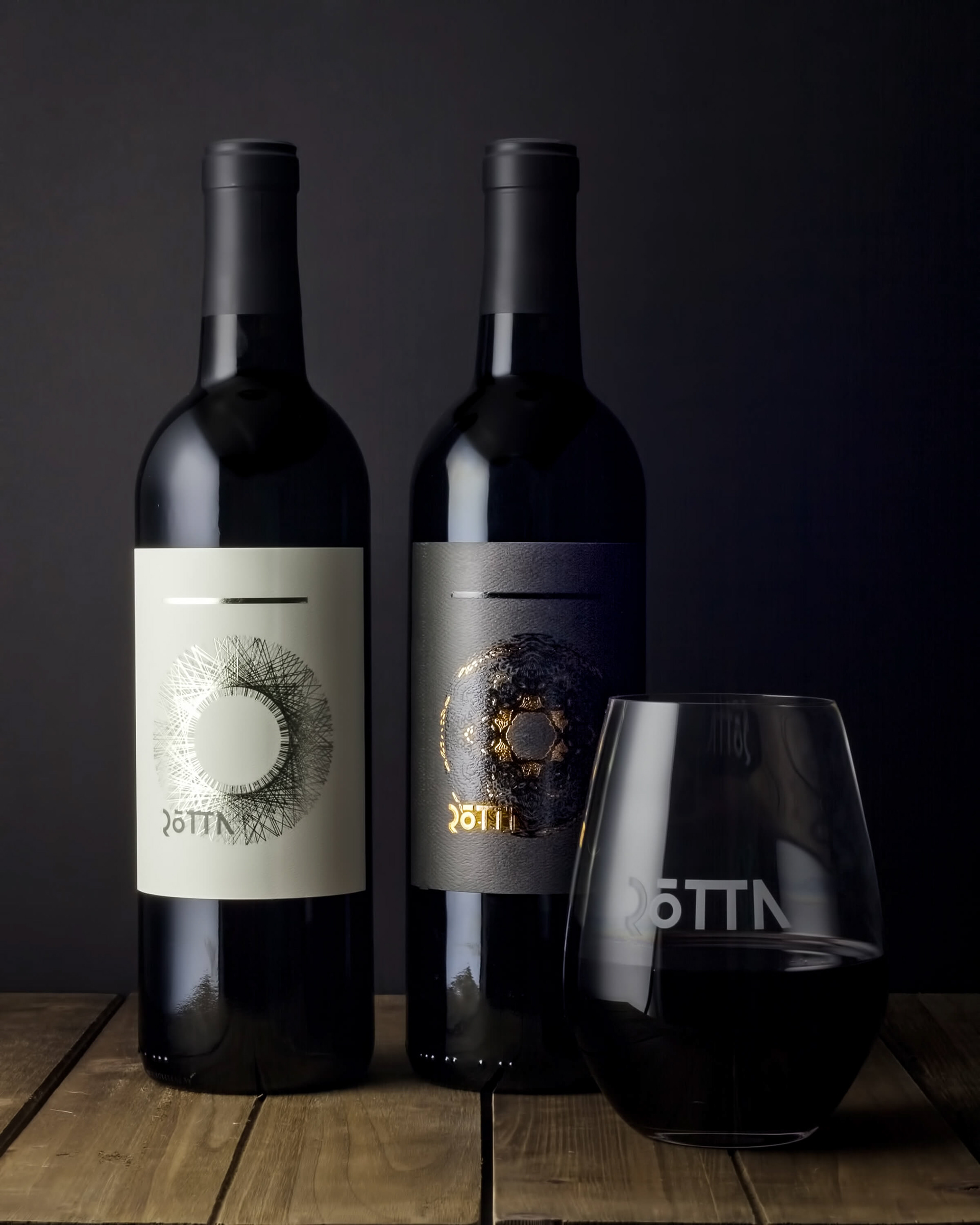 DESIGNER + ART DIRECTOR + PHOTOGRAPHER
AGENCY: NONE / INDEPENDENT PRACTICE