TH Estate Wines | BRANDING + PACKAGING + WEB
TH Estate Wines used to be Terry Hoage Winery. In 2014 they rebranded as the more expansive TH Estate Wines, spanning sub-brands (a delightful rosé) and their unique vineyard properties. The driving aesthetic behind the rebranding are masculine forms—the winemaker is a past Super Bowl winner—using simplicity buoyed by lush textural quality and pure graphic impact. 
TH's branding hinges on its logo. The logo design is typographic and minimal, with the T and H coming together to form a lockup playing on intersection and negative space. The heft of of the logo icon lends itself to the graphic packaging, which is really the logo made large—visible across a crowded wine bar or restaurant. The subtle color of the wine titles scrolling across each label reference the colors of Terry Hoage's original labels, providing a subtle-yet-familiar context for existing customers and aiding winery employees in grabbing the correct bottle in a lineup. The corks use the negative space of the logo to create a pattern, visible through the bottle glass.
The TH Estate branding is made more cohesive through a series of color-corrected/processed photographs (shot by Dina Mande of Juice Media) which are used on both print materials and online. Careful typeface selection further emphasizes the masculine forms seen in the packaging as well.
A new, minimalist website was designed and custom-developed to reinforce the updated branding (while also bringing the winery's online presence to cell phones and other devices).
Both the brand collateral and the digital presence reinforce the TH Estate Wines' identity through their subtle use of color, shape, and negative space.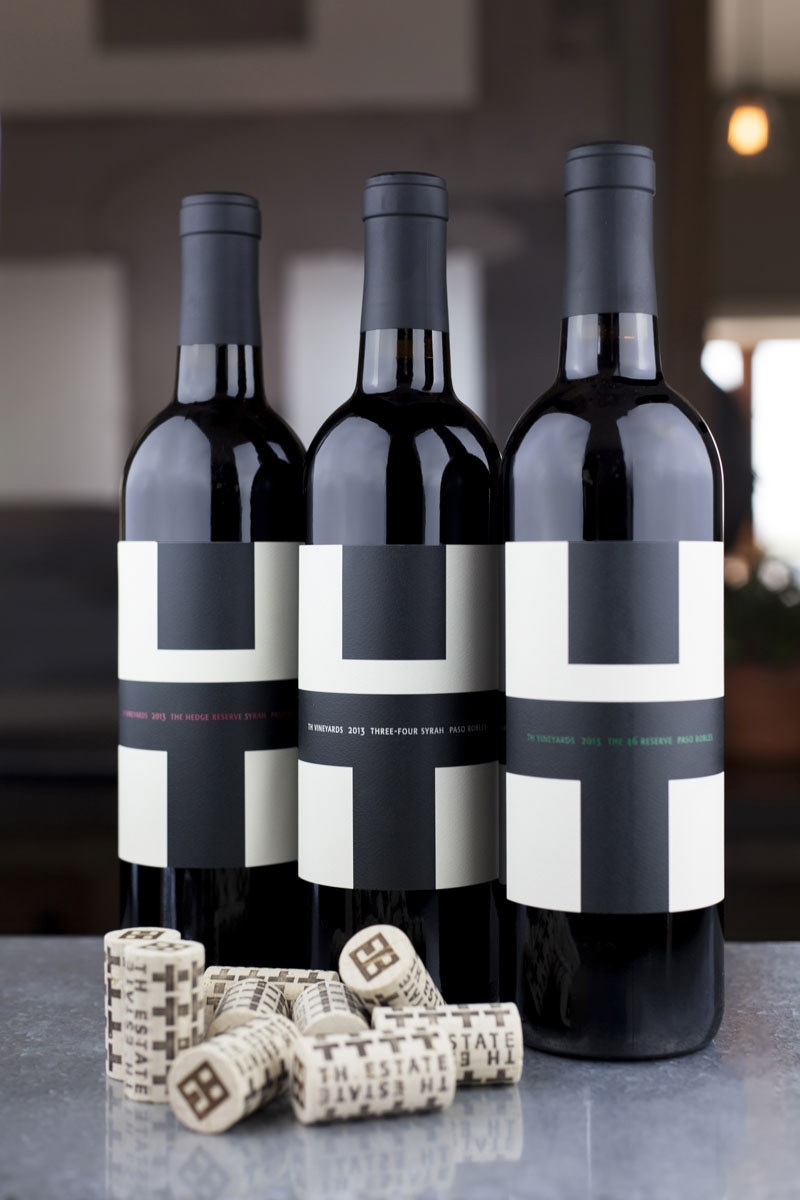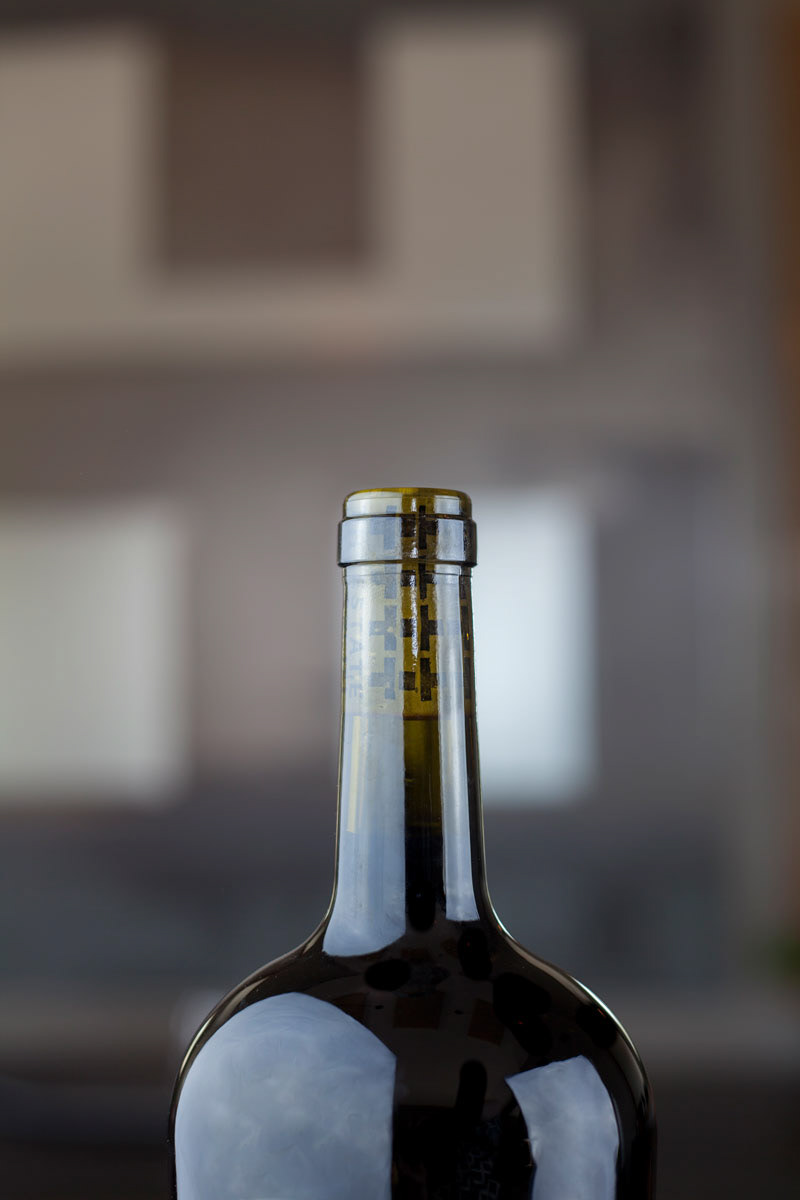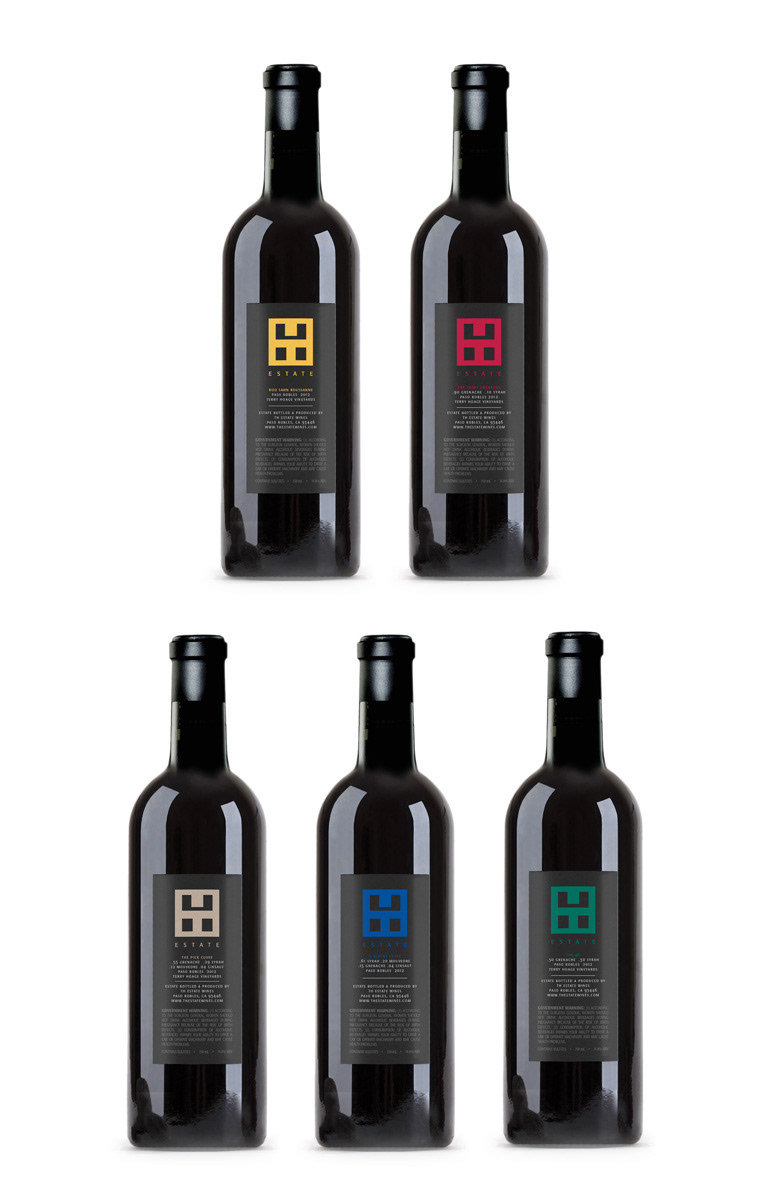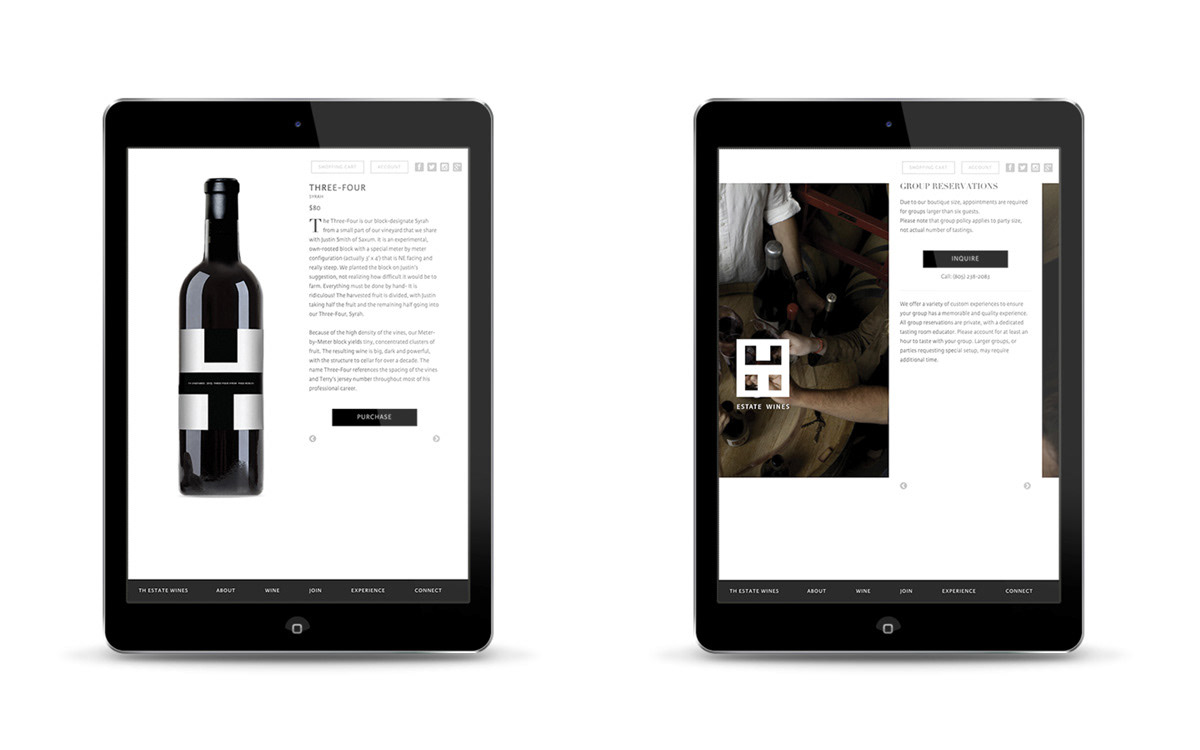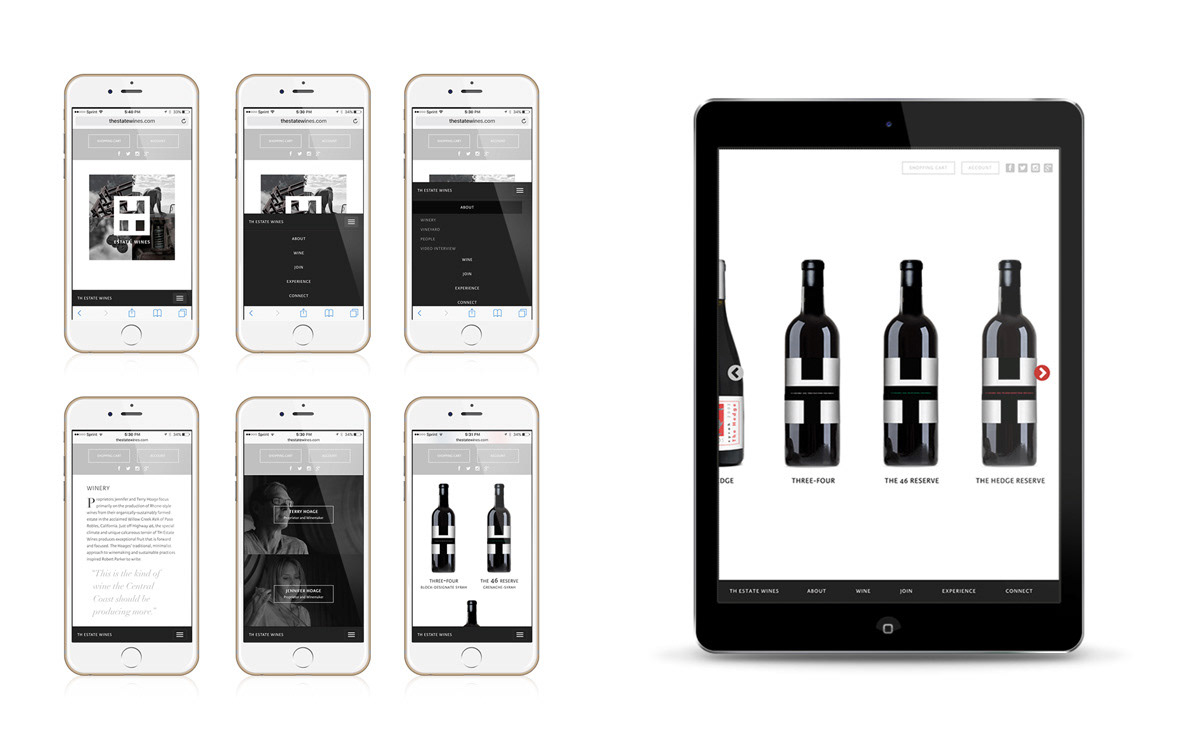 DESIGNER + ART DIRECTOR + WEB DEVELOPER + PHOTOGRAPHER*
AGENCY: JUICE MEDIA
Featured on the
PACKAGING OF THE WORLD
design blog
WINNER OF A 2016 SILVER ADDY AWARD FOR 
Integrated Brand Identity Campaign